Anna Herzberger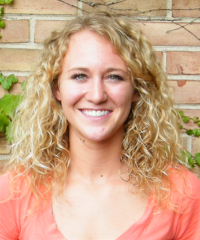 ---
Location:
CSIS (Manly Miles)
Major Advisor: Jack Liu
Hometown: Virginia, IL
Biography: I grew up on a small farm (pigs and corn) in southern Illinois, and I graduated with my Bachelor's in Environmental Biology and Sustainability from Eastern Illinois University. While there, I quantified the response of native prairie plants to soil inoculations over a restoration chronosequence (i.e., ag, young restored, old restored, remnant). I also worked at the Rocky Mountain Biological Laboratory as an Invasive Species Intern. The field station is located at 14,000 ft. elevation and is completely off the grid (no plumbing, no service, and limited electricity and running water). After that, I had a Research Experience for Undergraduates (REU) at the University of Wisconsin - Madison where I looked at the response of soil microbial communities to land change and land cover shifts from managed to natural systems.