Thomas K. Cowden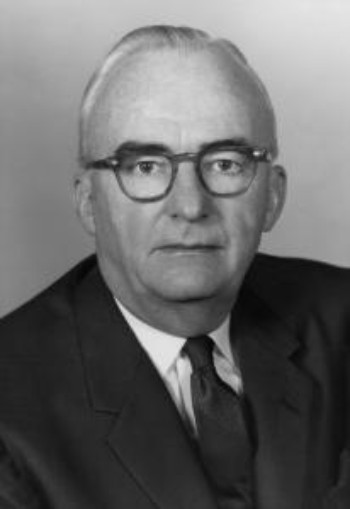 Department of Agricultural, Food, and Resource Economics
Former Chair, Professor Emeritus
AEC/AFRE Faculty, 1949 -1980

Deceased
Degree:
PhD., 1937. Cornell University
M.S., 1931. Ohio State University
B.S., 1930. Ohio State University
---
Bio-Info
Professor Emeritus Thomas K. Cowden came to Michigan State in 1949 and was the first Chairman of the Department of Agricultural Economics, 1949 - 54. He became Dean of Agriculture at Michigan State in 1954 where he remained until May 1969 when he was granted a leave-of-absence to become an Assistant Secretary of Agriculture, USDA, in charge of "Rural Development and Conservation".
Professor Cowden professional interests were in marketing and agricultural policy. He was Professor, Agricultural Economics, Purdue, 1937-43; Director of Research, American Farm Bureau Federation, 1943-49. President, American Farm Economics Association, 1953-54. He was listed in Who's Who in America. Professor Cowden served as a member of governmental and national committees for economic development and agricultural policy.
Pubs Online
Notable Docs/Pres