Alvin E. House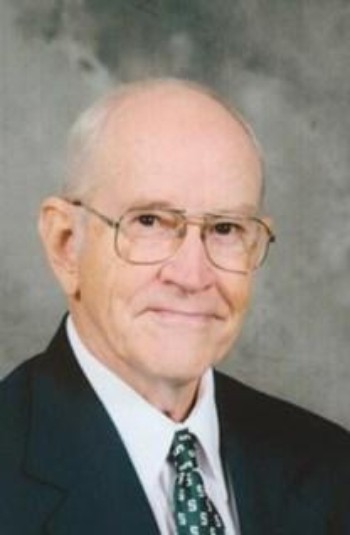 Department of Agricultural, Food, and Resource Economics
Professsor Emeritus and Extension Specialist
AEC/AFRE Faculty, 1963-1989

Deceased 2012
Degree:
Ph.D., 1963. Iowa State University
M.S., 1959. Kansas State University
B.S., 1951. Kansas State University
---
Bio-Info
Professor Emeritus, Alvin Edward House, was born January 11, 1926 and raised on a cattle and horse farm near Cedar Vale, Kansas. He served with the U.S. Naval Seventh Fleet in the South Pacific during WW II. After receiving a B.S.in Education from Kansas State University, Al taught high school in Clay Center, Randolph, and Severy, Kansas. He returned to Kansas State for a Master's Degree in Agricultural Economics and in 1963 completed a Ph.D. in Economics and Law from Iowa State University and State University of Iowa Law School.
He became a Professor of Public Affairs Management in the Department of Agricultural Economics at Michigan State University and a Cooperative Extension Specialist in Local Government (1963 – 89). Al was involved in extension education, technical service and research in state and local government services. From 1992 - 1996, he served as the Meridian Township Supervisor. He is a past president of the Lansing Farmers Club.
During his retirement, Al enjoyed traveling the country, riding his bicycle, walking the trails, and spending time with his family. A man of many talents, his children appreciated his help in remodeling their homes, fixing their cars, setting up stereo systems, recording their concerts, and taking them camping. An ecumenical Christian, he contributed to many discussions with his knowledge of the bible, sang in choirs and enjoyed working in churches. He will be remembered for his wisdom, caring, grace and his ability to find the best in everyone.
Students
Pubs Online
Notable Docs/Pres