Henry E. Larzelere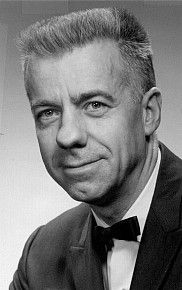 Department of Agricultural, Food, and Resource Economics
Professor Emeritus
AEC/AFRE Faculty, 1938 to 1977.

Deceased
Degree:
Ph.D., 1938. University of Wisconsin
M.S., 1934. Ohio State University
B.S., 1933. Oberlin College
---
Bio-Info
Henry E. Larzelere, Professor Emeritus in the Department of Agricultural, Food, and Resource Economics at Michigan State University, was born in Lakewood, Ohio in 1911. He joined the faculty in the Department of Economics at Michigan State University in 1938. During World War II he served in the U.S. Navy and rose to the rank of Lieutenant serving as an intelligence officer. Following the War he returned to Michigan State University. When the Department of Agricultural Economics was created in 1949, he joined that unit.
Professor Larzelere developed a reputation as a foremost poultry economist. More broadly, he assisted many groups in establishing cooperatives and provided management education for cooperative leaders and managers. His appointment spanned the three-fold mission of the Land Grant University – teaching, research and extension. He served as a consultant in rural development with assignments in East Pakistan (now Bangladesh), Tanzania and South Korea. After 39 years of public service, he retired from Michigan State University in 1977.
After his retirement, he and his wife enjoyed traveling throughout the world, and whenever possible traveled by train. He was a member of The Peoples Church of East Lansing, a charter member of the East Lansing Kiwanis Club, a former Director of the Michigan State University Federal Credit Union. Henry was also involved in the formation of a number of student co-op living facilities in East Lansing.
On January 27, 2003, Henry passed away. Survivors include his wife of 64 years, Annabel three children, five grandchildren and four great-grant children. Henry and Annabel established an endowed Graduate Fellowship Fund in the Department of Agricultural Economics.
Students
Student Mentoring
Teaching Experience
Professor Larzelere taught in the areas of marketing and cooperatives
Pubs Online
Notable Docs/Pres
Projects