Mary Bremigan Ph.D.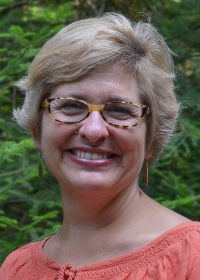 bremigan@msu.edu
Telephone: 517-432-3831

Associate Professor
---
Location:
13A Natural Resources
Area of Expertise: Fisheries management; aquatic communities and food web dynamics; fish recruitment

Education
Ph.D., Department of Zoology, Ohio State University, 1997
M.S., Department of Zoology, Ohio State Univeristy, 1992
B.S., Department of Biology, University of Notre Dame, 1988
Background
My position at Michigan State University is funded, in part, through the Fisheries Division of the Michigan Department of Natural Resources (MDNR). MDNR, together with several other management agencies and Michigan State University, form PERM, the Partnership for Ecosystem Research and Management. Through my PERM activities, I have participated in several Fisheries Division endavors, including: In 1997-1998, I was a member of Fisheries Division's "Watershed Approach to Re-engineering Team". Our group was charged with developing a gameplan by which Fisheries Division could adopt a watershed approach to fisheries management. In 1998-1999, I chaired a committee charged with reviewing and updating the fishing regulations for trout and salmon in inland waters of Michigan. This committee generated a classificaiton system for regulations that took effect in spring 2000. I continue to be a member of the Reseaerch Inventory and Planning committee. This committee is working to standardize Fisheries Division's assessment activities in inland lakes and streams.
Courses Taught
Fisheries Management, FW 479
FW 479 Syllabus
FW 479 Schedule
Advanced Fisheries Ecology and Foodweb Management, FW 874
FW 874 Syllabus and Schedule
General Ecology, Zol 355
Zol 355 Syllabus
Zol 355 Schedule

Additional Information