Ryan Andrews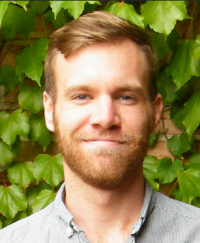 ---
Location:
Natural Resources
Major Advisor: Dan Hayes
Hometown: Amherst, OH
Biography: I am a graduate from the University of Dayton and currently working on a Master's in the Hayes Lab. Previously, I have worked as an Alaskan groundfish fisheries observer on commercial fishing vessels. I have also worked as a wetlands technician with the Cleveland Metroparks and a research assistant for the University of Toledo examining walleye distribution on Lake Erie. I am from Amherst, Ohio, and a huge Cleveland sports fan. I also enjoy discovering and listening to new music and going to shows and festivals.