Sheril Kirshenbaum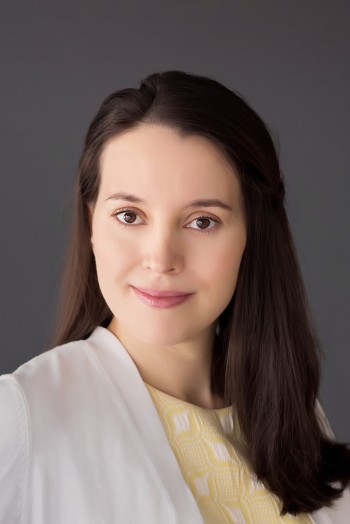 ANR Communications & Marketing
Academic Specialist and Host of Our Table
446 W. Circle Drive
Justin S. Morrill Hall of Agriculture, Room 312
East Lansing, MI 48842
Sheril Kirshenbaum is executive director of ScienceDebate, a nonprofit nonpartisan initiative to restore science to its rightful place in politics. She works to enhance public understanding of science and improve communication between scientists, policymakers and the public.
She co-authored Unscientific America: How Scientific Illiteracy Threatens Our Future with Chris Mooney, chosen by Library Journal as one of the Best Sci-Tech Books of 2009 and named by President Obama's science advisor John Holdren as a top recommended read. She is also the author of The Science of Kissing, which explores the science behind one of humanity's fondest pastimes. In addition, she is director of The Energy Poll at The University of Texas at Austin and blogs at Scientific American.
Her writing appears in publications such as Bloomberg and CNN frequently covering topics that bridge science and society from climate change to parenthood. Her work has also been published in scientific journals including Science and Nature and she is featured in the anthology The Best American Science Writing 2010.
Sheril has been a 2015 Presidential Leadership Scholar; a Marshall Memorial Fellow, a legislative NOAA Sea Grant Knauss Fellow in the U.S. Senate and a Next Generation Fellow through the Robert Strauss Center for International Security and Law. She speaks internationally about science communication and has appeared as a thought leader at events like TEDGlobal and Ciudad de las Ideas.
She holds graduate degrees in marine biology and policy. Previously, she was with the Webber Energy Group at UT Austin's Center for International Energy and Environmental Policy and Duke University's Nicholas Institute for Environmental Policy Solutions. Sheril has also been a visiting scholar with The Pimm Group, a fellow with the Center for Biodiversity and Conservation at the American Museum of Natural History and a Howard Hughes Research Fellow.
She lives in East Lansing, Michigan with her husband David Lowry and sons.
Tags: food@msu poll, gmos