Sonja Christensen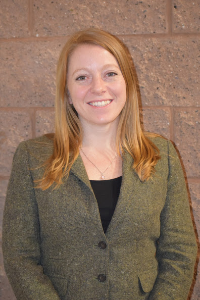 ---
Location:
17 Natural Resources
Major Advisor: William Porter
Hometown: Bemidji, MN
Biography: Originally from Bemidji, Minnesota, Sonja graduated with a biology degree from Minnesota State University, Mankato, in 2005. While completing her undergraduate degree, she worked for the Minnesota DNR farmland wildlife population research group as a wildlife biology research intern, focusing on white-tailed deer and furbearer species. In 2006, Sonja began her M.S. research through Penn State University and the Pennsylvania Cooperative Fish and Wildlife Research Unit. Sonja evaluated habitat use, movement, and survival rates of white-tailed deer and exotic sika deer on Assateague Island National Seashore, Maryland. In April of 2008, Sonja accepted the Deer/Moose project lead position with the Massachusetts Division of Fisheries and Wildlife where she was responsible for research and management of deer, moose, and captive ungulates in the state. She then spent two years working on ungulate research at the University of Montana before moving in August 2013 to Michigan to begin her Ph.D. research on white-tailed deer and disease ecology at Michigan State University. Sonja's research interests include wildlife disease ecology, and population ecology and management, with a particular focus on ungulate species.
Affiliated Pages
Boone and Crockett Quantitative Wildlife Center