Scott Swinton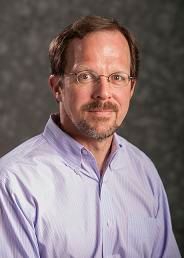 swintons@msu.edu
Telephone: 517 353 7218

Department of Agricultural, Food, and Resource Economics
Professor
446 W. Circle Dr., Rm 308, Morrill Hall of Agriculture
East Lansing, MI 48824-1039
Degree:
Ph.D., University of Minnesota
M.S., Cornell University
B.A., Swarthmore College
---
Scott Swinton is a tenured professor of agricultural and environmental economics. He teaches managerial and applied microeconomics. In 2015, he received MSU's William J. Beal Outstanding Faculty award. For 2016-19, was elected to the Executive Committee of the Agricultural and Applied Economics Association, serving as President during 2017-18.His economic research looks at agriculture as a managed ecosystem, focusing on management and policy analysis for enhanced ecosystem services. He concentrates on problems involving bioenergy crop production, crop pest and nutrient management, precision agriculture, resource conservation, and management of risks to human health and income. Besides his work on U.S. farming, he has extensive experience with agricultural and natural resource management in Latin America and Africa. He is currently working on Great Lakes Bioenergy Research Center - Economic Responses for Sustainability.
Research and Outreach Interests
Design of incentives to induce adoption of environmentally beneficial farming technologies
Valuation of ecosystem services linked to agriculture
Design of sustainable bioenergy production systems
Environmental economic impact analysis
Student Mentoring
Teaching Experience
Applied Microeconomics (AFRE 900A, graduate, 2011-14).
Agricultural Production Economics (AEC 855, graduate, 1994-98, 2000-10).
Ecological Economics (EEP 255, undergraduate, 2007, 2009)
Agricultural Operations Management (AEC 851, graduate, 2003-04, 2006).
Agricultural Firm Management (AEC 851, graduate, 1993-96, 1998).
Farm Business Management (FSM 330, undergraduate, 1991-98).