MSU Tollgate Farm Stewards Teen Leadership Program 2018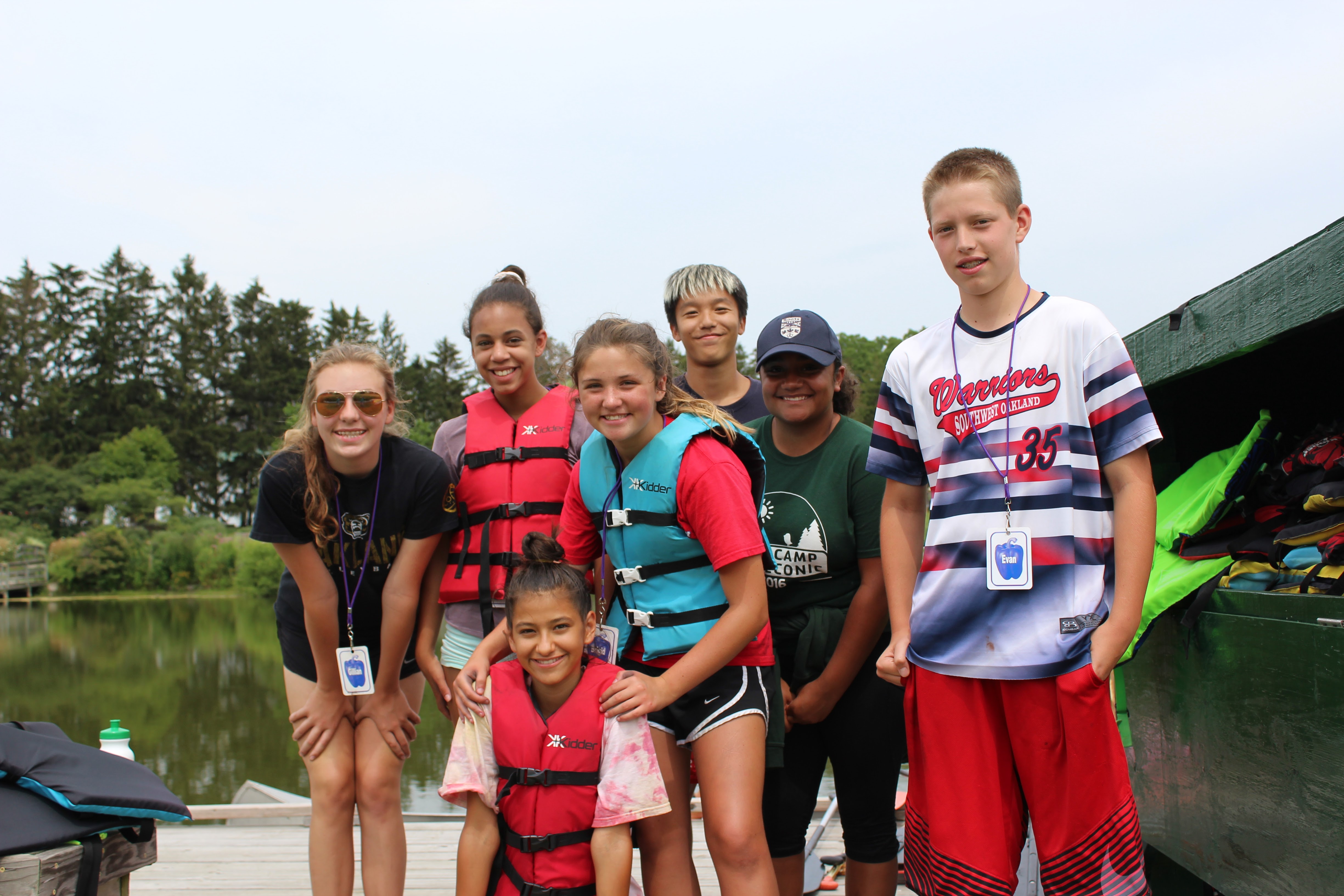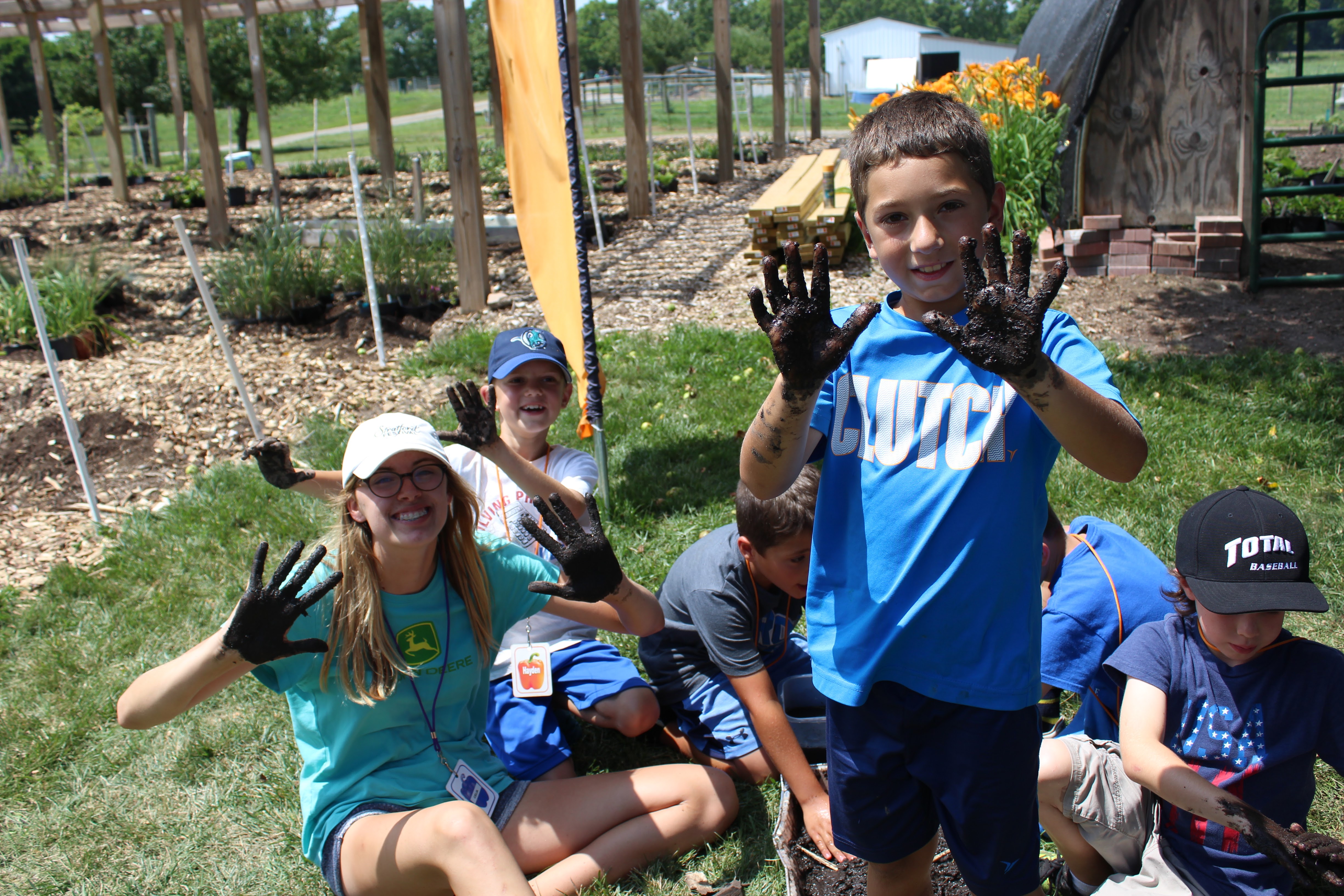 2018 registration is now open!
Register HERE
All weeks for Stewards in Training are full. If you would like to be added to the waitlist, please email tollgateprograms@anr.msu.edu. Include parent or guardian's name, telephone number, camper's name, age and grade. Thank you!
Positions remain available for 15-19 year old Stewards for certain weeks. Follow the process for Stewards to apply and choose your weeks. First year Stewards must sign up for an interview here.
The Tollgate Camp Teen Steward and Tollgate Stewards-in-Training are for those interested in gaining experience working with campers in agriculture and natural sciences. What is a Steward? If we look up the definition according to Webster's Dictionary, a steward is a person whose responsibility it is to take care of something. "Farmers pride themselves on being stewards of the countryside." That's exactly what this experience offers - a chance for stewards to enrich, mentor, and lead campers while gaining valuable leadership and life skills. In a positive educational environment, teens experience the responsibilities associated with potential career paths before entering college. All benefit from serving as positive mentors to young campers in the outdoor farm setting.
The Stewards-in-Training (SIT) program is the start of the progressive Tollgate Teen Leadership Program. Stewards-in-Training are 12-14 years of age and must have the ability to commit to one full week of camp. SITs serve as the leaders and role models for campers during activities. Each SIT is scheduled to work with the camp group best suited to their age and interests. Stewards-in-Training pay $150 per week plus a once time annual $20 4-H membership fee.
Stewards are 15-19 years of age and are assistants to the educational leaders and role models for both SITs and campers. Stewards must commit to at least two full weeks of camp. Stewards develop a deep understanding and knowledge of the farm and our educational camp program. Through this 4-H program, Stewards develop skills which can be called upon as they move forward through their academic and work careers. First and second year stewards are asked to submit a resume and complete a 20 minute interview. An annual $20 4-H membership fee is required.
New this year, Stewards and Stewards-in-Training are eligible to be nominated for the MSU Pre-College Scholarship. This $2,000 scholarship goes toward the student's first year at Michigan State University. More information about the pre-college scholarship may be found here.
Each week, a Lead Steward is chosen from applicants who has demonstrated exceptional leadership as a Tollgate steward in the past. Exploring camp from a foundational perspective, Lead Stewards will get a glimpse into risk management, administrative responsibilities, camper relations, and program design as they work alongside the administrative and program staff. Lead stewards receive a stipend to be used towards additional 4-H trainings or college.
Tollgate Steward-in-Training and Steward spaces are limited, so register early. Participants under 18 need parental consent to participate in this program. For more information about this program, contact us at tollgateprograms@anr.msu.edu or call 248-347-0269 ext 227.
Cancellation Policy: Cancellations made fewer than 2 weeks prior to the first day of the camp week will incur $50 cancellation fee. The 4-H participation fee is nonrefundable if the camp registration is cancelled.
https://events.anr.msu.edu/MSUTollgateFarmStewardsTeenLeaders2018/
Important Dates for Stewards and Stewards-in-Training
Monday, May 1 – Application deadline for SIT and Steward positions
Thursday May 3 or Friday, May 4 – Steward Interviews (3:00 p.m. - 8:00 p.m.)
Friday June 15 - Saturday, June 16 - Steward and Steward-in-Training mandatory overnight training
Tuesday, July 17 4 - 5 p.m.: Life Skills Workshop with Extension Educator Laurie Rivetto
Thursday, July 19 4:30 - 8:30 p.m.: Midsummer Training & Cookout
Friday, August 24 4:30 - 9:00 p.m.: Camp Closing Celebration