County Annual Report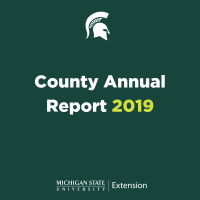 February 4, 2020
An overview of the difference MSU Extension made in Allegan County in 2019.
Michigan State University Extension is pleased to make information available to you. Our purpose is to provide educational programs and assistance in Agriculture and Natural Resources, Children, Youth and Family, and Community and Economic Development. If we can be of further assistance, please contact us. You can also view our former annual reports for more information below: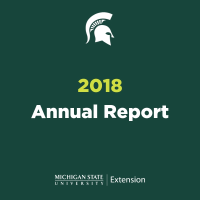 April 1, 2019
Michigan State University Extension continues to serve the residents of Allegan County through the educational process that applies knowledge to critical issues, needs and opportunities.
Published on September 20, 2017

This report is an overview of work done by MSU Extension staff in Allegan County over the past year. We value our relationship with the leadership in Allegan County and with all of your constituents.