Energy Conservation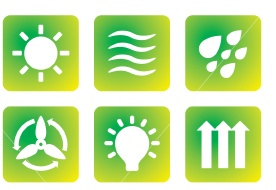 Conserving energy on your farm can save you money and reduce your carbon footprint. One of the key issues in conserving energy is figuring out where you can save energy and determining what it will cost vs. the benefit of investing in energy efficiency upgrades. A Type 2 (ANSI/ASABE S612) energy audit provides this information. The video below answers the why and how questions pertaining to conducting an energy audit.
Funding to implement energy conservation practices recommended by an energy audit can come from many sources. The following video provides details about some of the options available to farmers and ranchers to pay for these practices.
The Michigan Farm Energy Program was designed to help agricultural producers evaluate current practices on their farm and identify cost effective alternatives that will save them money in the long run. It will also help identify potential cost share and grant programs to assist in making the conversions.