Eat Healthy Be Active - American Sign Language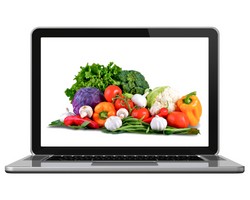 Registration Instructions: Eat Healthy Be Active Online Course: June - August 2023
Overview
Eat Healthy, Be Active is a nutrition and physical activity program for adults.
It promotes living healthy to reduce the risk of obesity and chronic diseases.
Participants learn the skills needed to make healthy eating and regular physical activity a part of their lifestyle.
It is fun to learn and enjoy watching all ASL videos. No test or grade.
There are no charge for seven lessons in the series online on the MSU website (No Zoom meeting).
Participants receive a certificate of completion and a few kitchen supplies.
To access this course, you will need to create an account, sign in with your email/password, and complete the enrollment process. Step-by-step instructions are below. If you need technical assistance the MSU Help Desk information can be found at the end of the instructions.
This workshop is presented in ASL (American Sign Language).
Format
Self-paced online course
Price
Free
STEP #1: CREATE YOUR MICHIGAN STATE UNIVERSITY GUEST ACCOUNT
Create your Michigan State University Guest Account by selecting the Create Your MSU Guest Account button below. (For detailed instructions visit the following web page: Instructions: Creating Your Guest Account.) Once you have created your guest account, close your browser and return back to this page.
STEP #2: Enroll in the course
Once you have created your account and set your password, follow these instructions to enroll.
Login with your full email address (your Guest account) and your password as shown below. Please note that it may take 10-15 minutes for your account to be activated and for you to be able to login. If you are unable to login, please wait at least 15 minutes and try again.




Once the page below opens, select the Enroll button.


STEP #3: LOGIN TO THE COURSE
To login to the course:
Go to https://d2l.msu.edu/
Enter your email address (your Guest Account)/password and select the Sign In Button
Click on the course title to get started
* If you need to reset your password at any time, go to https://auth.msu.edu/ and select the option for "Need help Signing in."
Technical Assistance
If you have any technical problems, please contact the Michigan State University IT Service Desk from 7am-12am Monday through Friday and 10am-12am on Saturday/Sunday, any day that the University is open.
Phone: (517) 432-6200
Phone (toll free): 1 (844) 678-6200
---
Instructor