Nutrient Smart Plus Online Course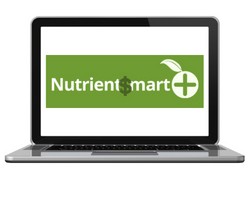 Course Overview
In this course, you will learn information regarding the relationship between nutrient management, environmental health, and economic sustainability for field crops growers.

Each unit has a mix of content from videos to articles to websites. We hope you enjoy learning more about nutrient management and can use it to make changes for the better in your business and in the world.
Certified Crop Advisor CEU Credits
By completing this course, a certified crop advisor can receive the following CEU credits:
2.5 Nutrient Management
1 Soil and Water
1 Crop Management
In order to receive this credit, participants must read every page in the course, watch each video, and complete all quizzes with a score of 70% or higher. Upon completion, participants will receive a downloadable certificate of completion with a QR code, which can be used to receive the credits.
Course Format
Self-paced Online Course
Price
$25.00
Registration Instructions (Follow Steps 1-3 Below)

To register for this course you will need to create an account, sign in with your email/password, and complete the registration process. To watch a video tutorial, demonstrating an overview of the registration process, click on the following link: Online Course Registration Video Tutorial. Step-by-step instructions are below.
STEP #1: Create your MSU Guest Account/Community ID and Password: Create Your Account.
STEP #2: Login to the registration system with your Community ID and Password: Nutrient Smart Plus Registration Page
STEP #3: Follow the instructions to register for the course. Upon registration, you will receive a receipt and instructions for accessing the course.
Note: If you need to reset your password at any time go to https://auth.msu.edu/ and select the option for "Need help Signing in."
More Information
For more information, please contact Sarah Fronczak at froncza3@msu.edu.
Technical Assistance
If you have any technical problems, please contact the Michigan State University IT Service Desk from 7am-12am Monday through Friday and 10am-12am on Saturday/Sunday, any day that the University is open.
Phone: (517) 432-6200
Phone (toll free): 1 (844) 678-6200
Frequently Asked Questions
What is my username/NETID?
Your username (or NET ID) is the email address you used to create your account during registration (you use the same email address/password for registering and for taking the course).
What URL do I go to for logging into the course?
Go to: https://d2l.msu.edu/. You will see the Michigan State University at the top of the page. Login with the email address and password you set during the registration process.
I received a "not authenticated" response when trying to login – what do I do?
A "not authenticated" message is typically an issue with a password not being entered correctly.
I forgot my password – where can I reset it?
If you need to reset your password at any time go to https://auth.msu.edu/ and select the option for "Need help Signing in."
---
Instructors