Complete CPTED Certificate Training – Virtual
February 15, 2021 - February 17, 2021 8:30 a.m. - 5 p.m.
Zoom
---
Contact: Linda Nubani
The Complete Crime Prevention Through Environmental Design (CPTED) Certificate Training is a three-day course that focuses on understanding the relationship between the physical environment and criminal opportunities. Participants will be introduced to theories on crimes, and offender's decision-making process in relation to the physical environment and principals of CPTED.
Instruction will be a combination of lectures, in-class exercises/assessments and a field assessment. Specifically, the training will contain the following:
Lectures
Theories in criminology (Rational Choice Theory, Routine Activity Theory, Situational Crime Prevention).
CPTED background/principals (surveillance, access, territoriality and maintenance).
Color Psychology/materials.
Traffic calmers.
Terror mitigation.
Use of art.
Public restrooms.
Use of charrettes in community engagement to reduce crime.
In-class exercises
Park assessment, school assessment and apartment assessment.
Case Studies
Bank robberies, convenient stores, car theft, residential homes, emergency departments/hospitals, schools, university buildings, parks, and correctional facilities
Class Projects
Two field assessments: Park Field Assessment, and a building assessment.
Final Exam
A final exam is required to complete the training and will be multiple choice.
Prerequisite
No prerequisite is required.
Agenda
Day 1: 8:30 a.m. - 5 p.m. (one hour lunch on your own)
Day 2: 8:30 a.m. - 5 p.m. (one hour lunch on your own)
Day 3: 8:30 a.m. - 5 p.m. (one hour lunch on your own)
Times listed are Eastern Time Zone.
Pricing
Internal (MSU employees and students) and Federal Rate: $395.
External Rate: $495.
Location
Via Zoom.
CEUs
No CEUs are offered at this time.
Capacity
Capacity is limited to 20 participants on a first come, first served basis.
Instructors
How to Register
Registration is available online via the MSU Cashnet system. Select the Register button. Deadline to register is Feb. 14, 2021.
Workshop Cancellation: Michigan State University reserves the right to cancel a workshop unless adequate registrations are received by the early registration deadline (Seven days prior to the training program).
Accommodations for Persons with Disabilities: Accommodations for people with disabilities may be requested by calling 517-884-0795 before the registration deadline (14 days prior to the training program). Requests received after that date will be met if possible.
Nondiscrimination: All Michigan State University programs are open to all without regard to race, color, national origin, gender, gender identity, religion, age, height, weight, disability, political beliefs, sexual orientation marital status, family status or veteran status.
Related Topic Areas
Related People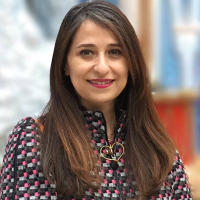 ---