Learning Exchange Series: Forest Sector Carbon Accounting 101: Matching the question with the right framework
November 1, 2023 3:00PM - 4:00PM
---
Title
Forest Sector Carbon Accounting 101: Matching the question with the right framework
Speaker
Edie Sonne Hall, Founder and Principal, Three Trees Consulting
Edie brings over twenty years of experience and connections developing sustainable forestry strategies and policies at the state, regional, national and international level. She has a Ph.D. in forestry from the University of Washington, where she specialized in forest carbon accounting and life cycle assessment, and a B.S. in biology from Yale University. As founder and principal of Three Trees Consulting, she works across all parts of the forest sector, from nonprofits working with small landowners to large companies and associations to government, in the US and internationally.
Description
This is a high level "setting the stage" talk to attempt to simplify the headaches people get when trying to understand why there is not a consistent way quantify biogenic carbon impacts. It will give the hard truths about the complexity of biogenic carbon cycle and provide broad guidelines for matching the right framework to the question you are asking, whether it is reporting needs, scenario comparisons, carbon offsets, or policy considerations.
Registration
Registration for this session will remain open until the start of the webinar, November 1, 2023. Click below to register for this session.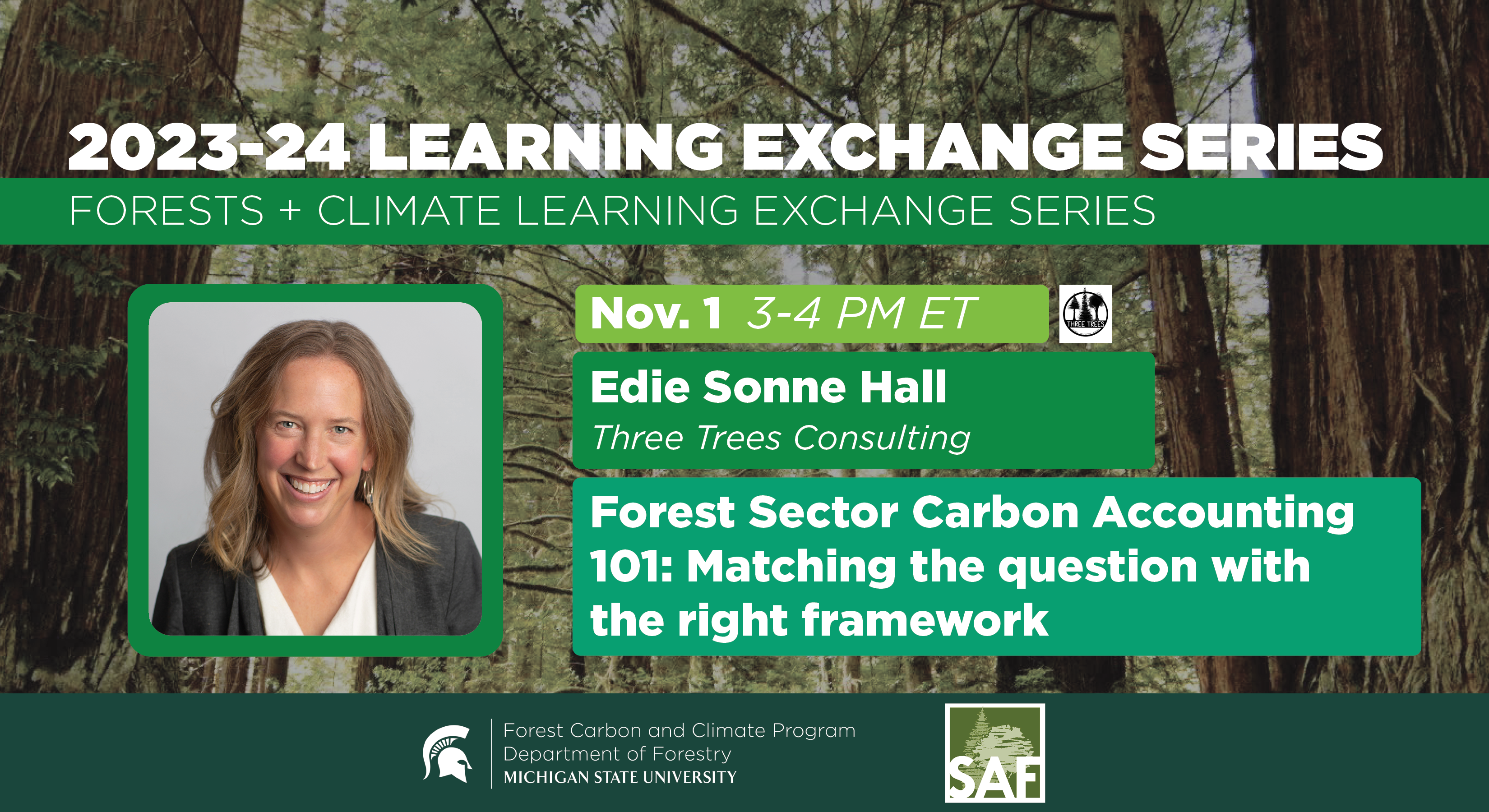 ---