What is firewood certification?
There are two broad types of certification that could apply to firewood: heat-treatment certification programs (for the prevention of the movement of forest pests) and sustainable forestry certification programs (to show the forests in which the wood is harvested are managed sustainably).
Heat-treatment certification is a process by which facilities are certified by state or federal government programs to heat-treat firewood at sufficient levels to kill insects and pathogens that may be in or on the wood. There are various forest pest quarantines in place across the US and Canada that require firewood be certified, heat-treated prior to being lawfully transported out of that given regulated area. These quarantines and heat-treatment requirements are designed to prevent the spread of harmful forest pests and diseases on firewood. Different quarantines require different heat-treatment standards.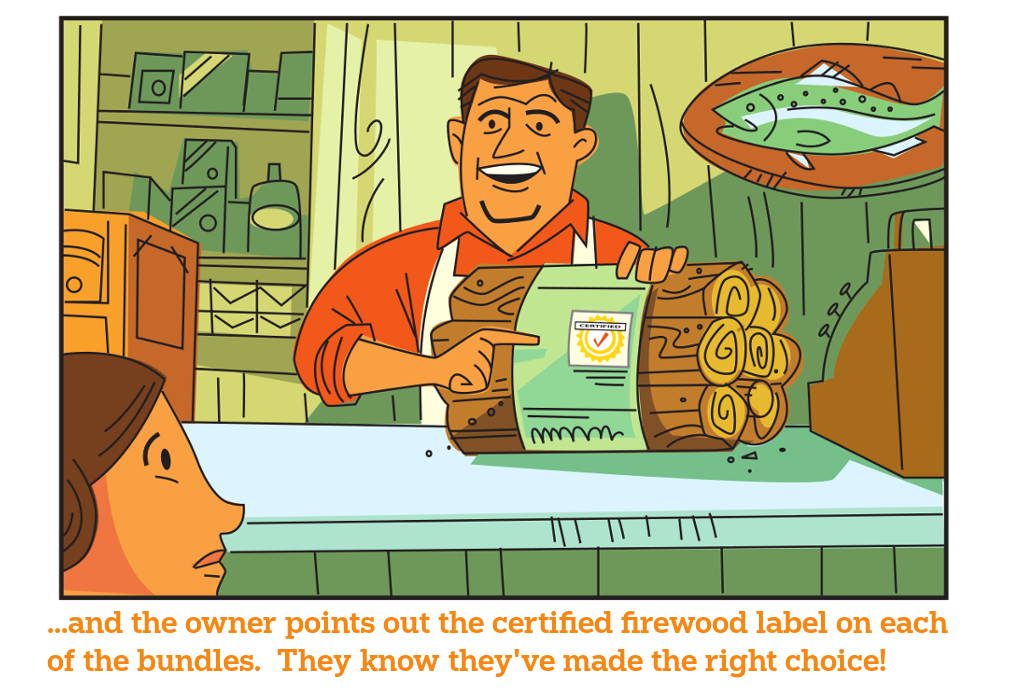 See the following for more information on heat-treatment certification:
USDA APHIS on Firewood: This page contains resources on United States Department of Agriculture Animal Plant Health Inspection Service (USDA APHIS) quarantine standards and the information that producers should be aware regarding the movement and importation of firewood. Additional information for those who want to import firewood from Canada can be found here.
Reducing the Transport of Pests & Pathogens in Firewood: The National Plant Board (NPB) provides information and resources regarding heat-treatment certification programs for regulators and firewood producers to facilitate the movement and trade of firewood across states and quarantine areas. See also NPB information on Heat-treatment Standards and Firewood Labeling.
Heat Sterilization of Wood: This book chapter by Xiping Wang, which is laden with practical illustrations, discusses heat treatment standards and comprehensively explains the factors that producers should consider when heat treating their firewood.
Forest certification programs
To obtain a sustainable forest management certification for a forest where firewood is harvested, that forest must adhere to a set of standards of environmental sustainability and social benefits as indicated by a certifying group.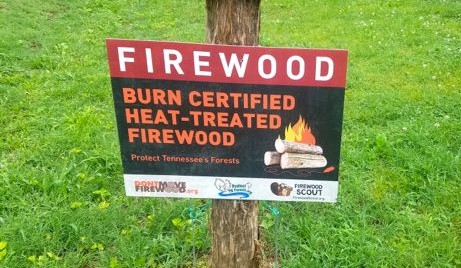 See the following for more information on forest certification:
Certification Bodies in the US: Provides information about Forest Stewardship Council (FSC)-accredited Certifiers with offices in the US and how you can become FSC certified.

American Tree Farm System Standards (ATFS) program: Internationally recognized by the Program for the Endorsement of Forest Certification (PEFC™), it accommodates the needs of a wide range of woodlands and woodland owners.

Sustainable Forestry Initiative: A non-profit organization which oversees the standards for the largest forest certification program in North America. This page has information on their certified standards.
Heating with wood
The US Environmental Protection Agency (EPA) BurnWise program provides information for consumers and businesses that utilize, sell, or promote the use of wood to produce heat.