Project (EN)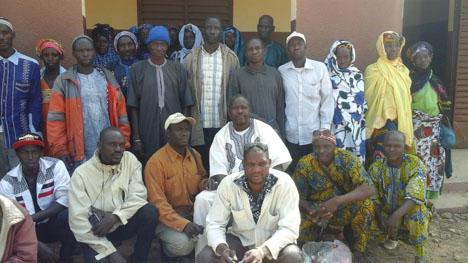 Agriculture is a strategic economic sector for Mali and the backbone of a national strategy for achieving food security and poverty reduction. The promotion of improved policies that will enhance agricultural productivity growth, improve nutritional outcomes and livelihood resilience is at the core of this program. Especially, this program aims to address key evidence and analytical gaps in priority policy areas while simultaneously building up long-term local capacity for policy-relevant research and engagement through collaborative research with local partners.
The priority policy areas are: agricultural inputs, agribusiness investment, land and natural resources, agricultural trade and gender and youth (cross-cutting theme)
In order to build up local capacity for policy research, MSU faculty and staff conduct collaborative research, policy outreach and focused short-term training with professional colleagues and students at several Malian institutions. Collaborative research activities include field investigation of farmers, traders, agribusiness leaders and policy makers. Empirical evidence affecting key agricultural and food security policy decisions are disseminated through policy workshops, professional presentations, village outreach efforts and media events.
Mali Food Security Policy Research Program Brochure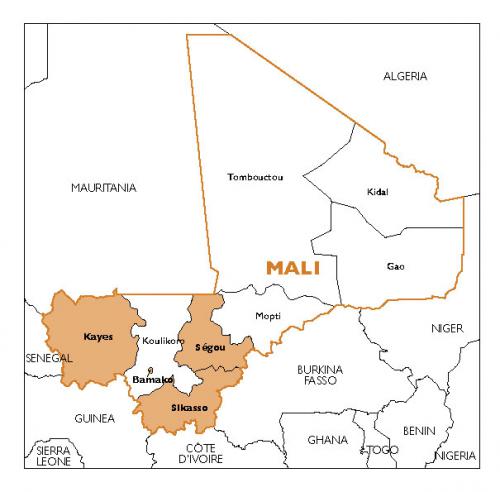 Map showing areas where FSP works in Mali
Photo: Participants of a village restitution seminar on agricultural intensification (credit: Naman Keita)