Projects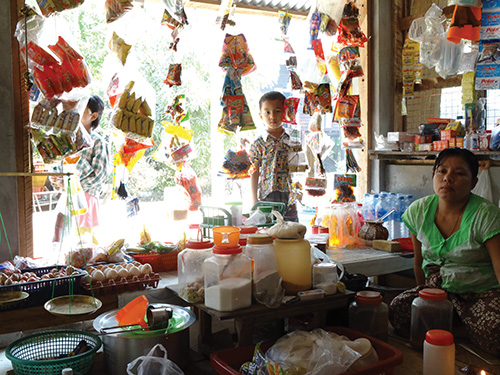 FSP in Myanmar currently focusses on generating evidence for enabling key stakeholders, especially the new Burmese government, to promote broad-based agricultural transformation and rural economic growth. The project carefully targeted and focused research, together with policy analysis and engagement, is designed to improve public policies and investments. Activities are undertaken in a way that strengthens coordination among key stakeholders –government, private sector, civil society and donors. The outcomes are a policy environment that enhances smallholder productivity and income growth, and encourages
domestic and international agribusiness investment.
The project did a representative survey (the Mon State Rural Household Survey 2015) of 1680 rural households, which comprise 73% of Mon State's 2 million residents, and extensive interviews with farmers, traders, processors, local leaders and government officials. The results from this survey are presented in a policy brief that provides national and state-level policymakers, private sector investors, civil society and donors with an analysis of the rural economy of Mon State and pathways to improved prosperity for its population.
Starting in 2016, the project will complete analysis of aquaculture and paddy profitability in the Delta, and initiate a new study of irrigated farming systems in the Dry Zone.

The project will engage closely with the new policy unit in the Burmese Department of Planning (DOP) of the Ministry of Agriculture Livestock and Irrigation (MOALI), as well as with Yezin Agricultural University to support their commitment to be an effective provider of applied policy research. The project will continue to collaborate with the Centre for Economic and Social Development, now independently registered with a new management board, and IFPRI.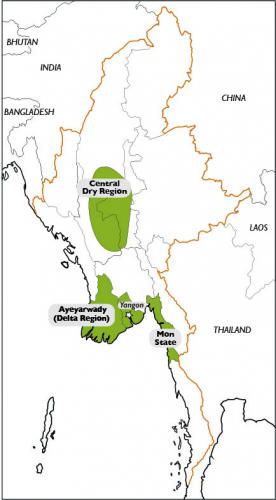 Map showing the areas where FSP works:
Yangon area, Ayeyarwady (Delta Region), Central Dry Region and Mon State.
Photo: Off-farm employment around Yangon (credit: Benjamin Belton)