Cherry fruitworm
Insect
Cherry fruitworm
Grapholita packardi Zeller
Lepidoptera: Tortricidae
Distribution: Most fruit-growing states and provinces in eastern North America.
---
Photos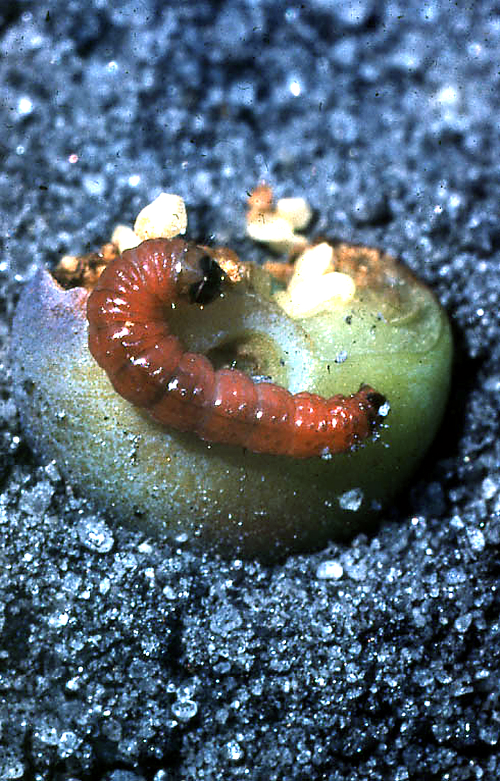 Larva eventually becomes pink-tinted with a brownish-tan head. Marucci Center for Blueberry Research & Ext.
B
The adult is a small, brownish gray moth with a median gray band on the forewings and a dark spot at the base of the hind wings (A). Although whitish gray with a black head when young, the larva eventually becomes pink tinted, with a brownish tan head (B). Larvae possess an anal comb.