Dock sawfly
Insect
Dock sawfly
Ametastegia glabrata (Fallén)
Hymenoptera: Tenthredinidae
Distribution: Mainly southern Canada and northern US south to PA and IL.
---
Photos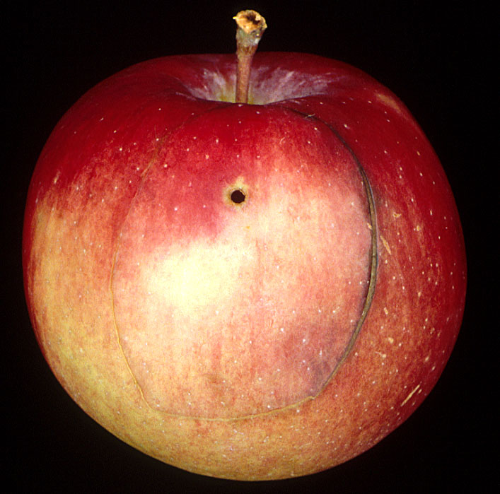 Larva digs brownish, circular holes on the fruit surface and creates short tunnels in the flesh. NY State Ag Experiment Station
C
The adult is bluish black with red legs (A). The larva (B) is a smooth velvety green worm with white legs (3 pairs of true legs and 7 pairs of prolegs) and a dark head.