Master Gardener Program
Master Gardeners, "Helping People Grow"
The Master Gardener program is available to all citizens of Michigan and is designed to develop a cadre of volunteers trained in horticulture. Their knowledge and skills related to basic plant science and home gardening enables these volunteers to improve quality of life in their communities. This is accomplished by increasing people's appreciation for and use of plants and by providing them with instruction on growing plants using environmentally sound practices.
Registration is open for the 2020 Benzie County Master Gardener Training Program!

Location: Online course, with the last class being in person somewhere in Benzie County. Location yet to be determined.
When: Every Wednesday from August 19-November 18, 2020, from 4-8pm
Cost: $325 includes 1,000 page manual
Payment Deadlines: Application Due: August 13th
Register online at: https://events.anr.msu.edu/EMGTrainingCourseBenzieFall20/

To learn more about the Master Gardener program, visit the Master Gardener website.
Master Gardeners in Northwest Michigan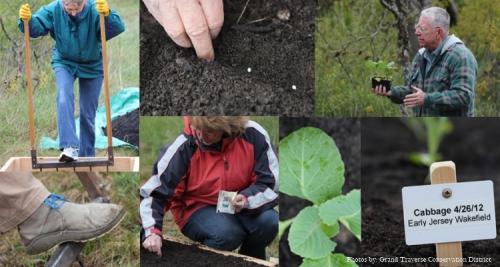 Master gardeners contribute enormously to communities across northwest Michigan. Learn more about their impacts by visiting the Master Gardener Association of Northwest Michigan, MGANM.org.
Members of the public are invited to attend monthly educational opportunities hosted by MGANM. Advance your knowledge, join others in service, and receive encouragement to improve your practices.
Visit Mganm.org/learn/upcoming-events/
How Can I Become A Master Gardener?
To become a certified Master Gardener, you must participate in the Master Gardener Training Program, pass a take-home exam, and perform 40 hours of related volunteer service in your first year. Master Gardeners continue to serve every year to maintain their certification, performing an additional 15 hours of service, attending five hours of continuing education, and paying the annual $20 re-certification fee.
View a list of all Master Gardener Training Courses held in the state of Michigan.
Contact
Resources