Annual Global Convening
Each year the Feed the Future Innovation Lab for Legume Systems Research gathers researchers and stakeholders from around the globe to provide an update on program activities and engage in strategically planning.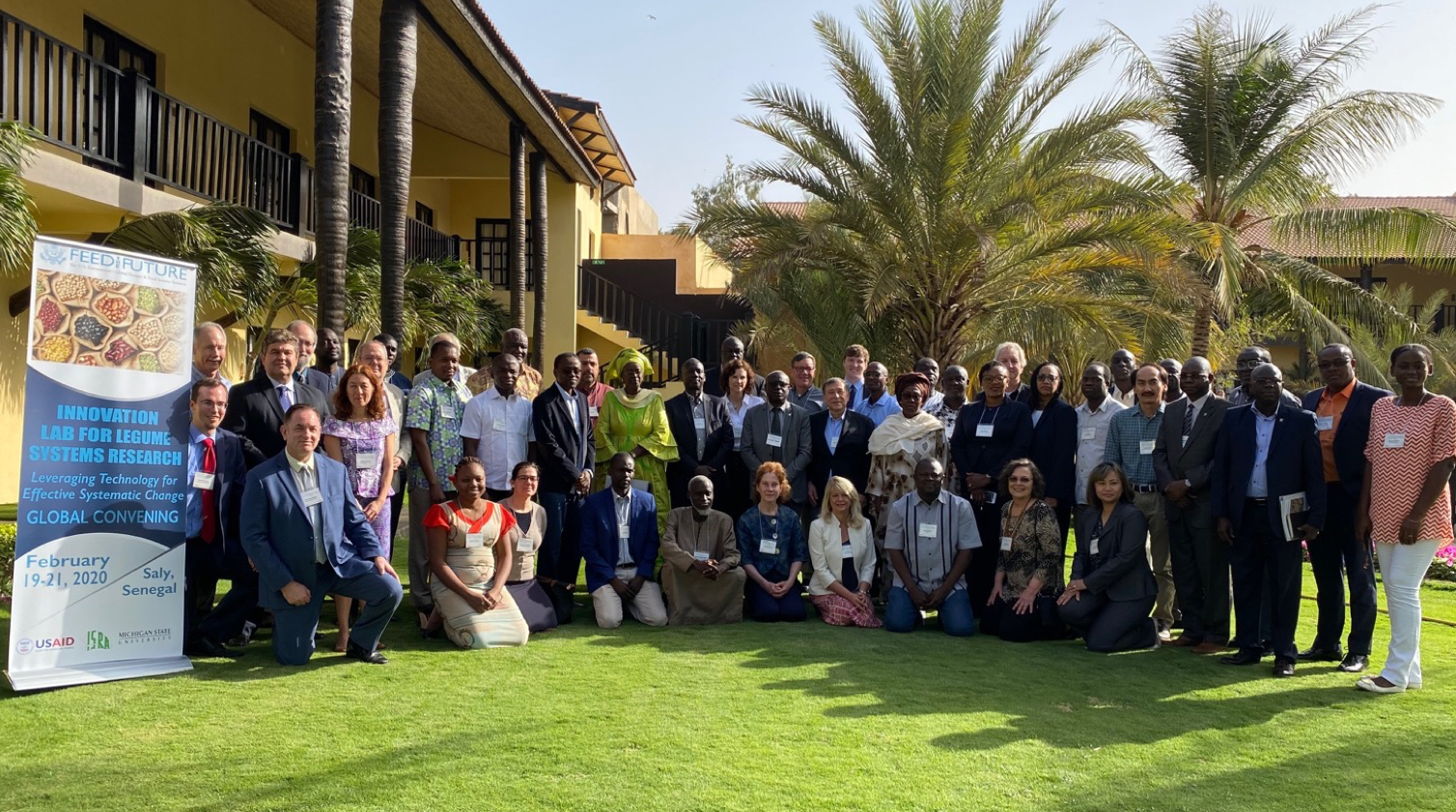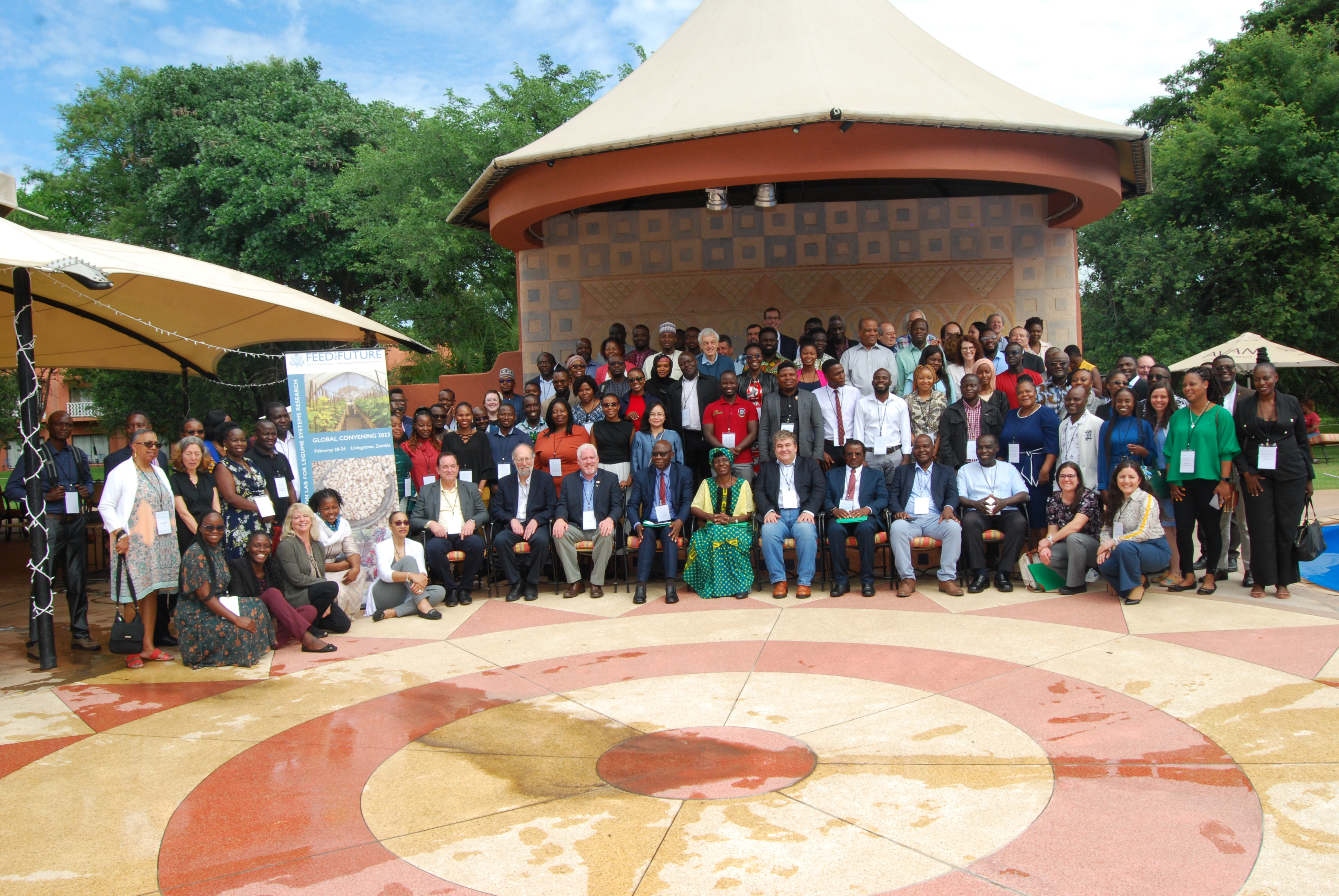 Global Convening 2023
The Feed the Future Innovation Lab for Legume Systems Research hosted over 120 participants during Global Convening 2023, which was held February 20-24 in Livingtsone, Zambia.
The annual event provides global legume researchers and stakeholders an opportunity to share project updates and engage in strategic conversations about the future of legume systems research.
During a gala awards dinner, several researchers were recognized by the Legume Systems Innovation Lab's Technical Management Advisory Committee (TMAC) for outstanding work in global legume systems research.
Recognized with the Meritorious Achievement Award was Dr. Bao Lam-Huynh of the University of California, Riverside.
The Early Career Grain Legume Scientist Award was presented to both Dr. Michael Olabisi from Michigan State University and Dr. Mamadou Sissoko from the Université des Sciences Sociales et de Gestion de Bamako in Mali.
The TMC also presented the Meritorious Achievement Team Award to the project titled, "Genetic Improvement of Dry Beans for Bruchid Resistance for Southern Africa," led by Dr. Juan Osorno from North Dakota State University. The project also works with University of Zambia, Dept. of Agricultural Research and Technical Services (DARTS) in Malawi the Instituto de Investigação Agraria de Mozambique (IIAM) in Mozambique, and the University of Nebraska.
Check back to find presentation playlists available soon!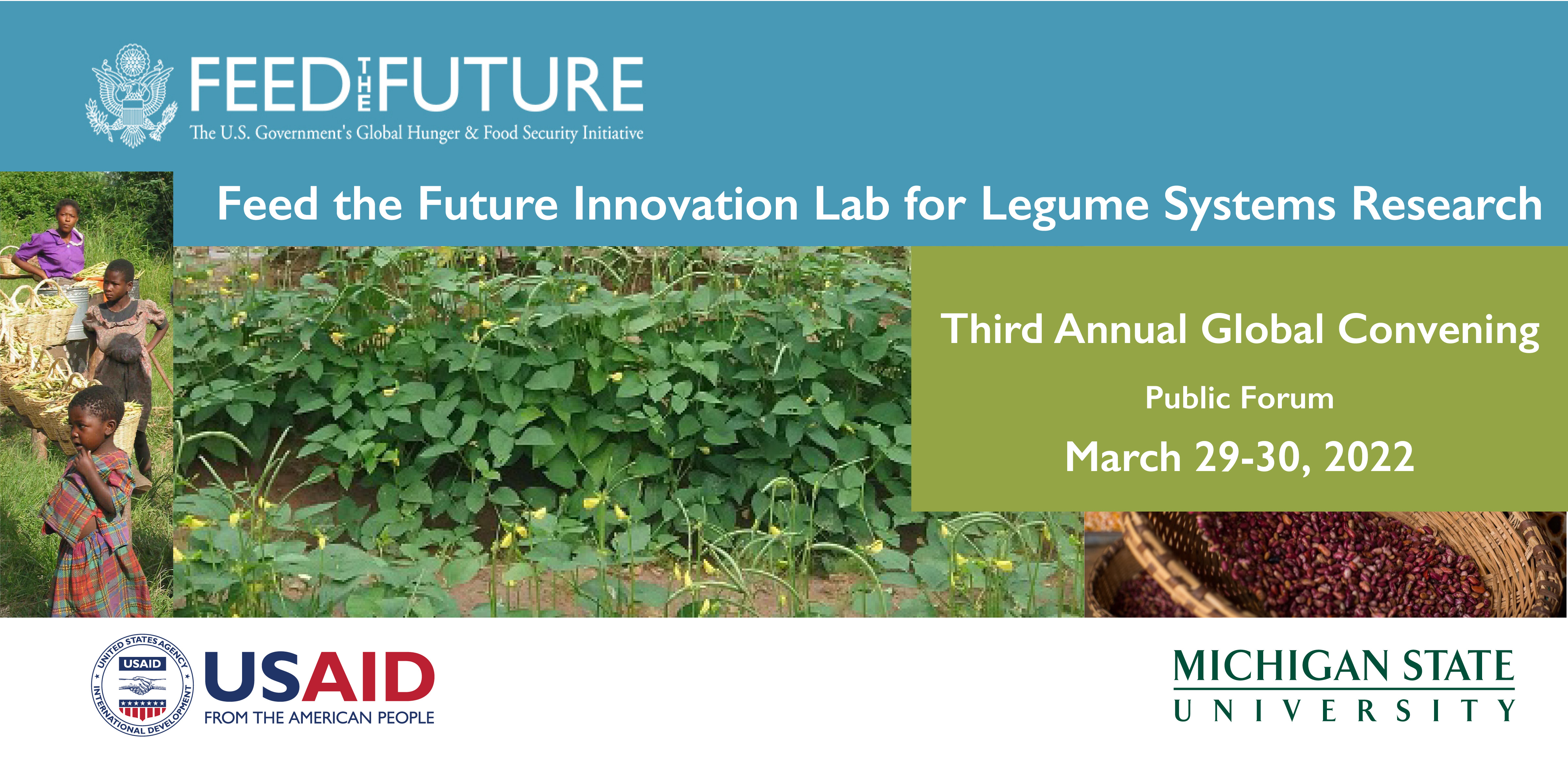 2022 Annual Global Convening Presentation Playlist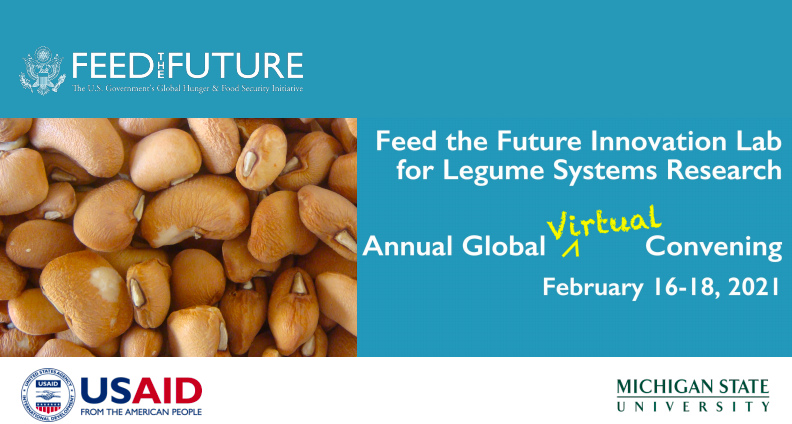 2021 Global Annual Convening Recap