4-H Military Programs
In 1995 the Department of Army and United States Department of Agriculture formed a partnership designed to help the Extension/4-H Program to impact new audiences and help the Army meet its mission of providing predictable, consistent youth programs on Army installations worldwide. The goal of the partnership is to build a strong foundation in our military children and youth so that they each possess the necessary life skills to be successful and lead a productive life as well as navigate the special circumstances of being a military connected youth. This is done through hands-on, experiential projects, experiences and opportunities.
For more information about the Extension/4-H Program partnership go to: https://www.canr.msu.edu/4h_military_families/
Detroit Tank Arsenal 4-H Clubs
The Detroit Tank Arsenal 4-H Club is comprised of both military connected youth, and civilian youth from the L'Anse Creuse Public School District. The club meets weekly after the Middle School Teen program that is run by staff from the Army. Similarly, youth enrolled in the SAC afterschool or summer camp programs at the Child Development Center on the Detroit Arsenal have the opportunity to become members of the DTA SAC 4-H Club. If you would like more information on the Detroit Tank Arsenal 4-H Club please contact Katelyn Golembiewski at (586) 469-5979 or burnska9@msu.edu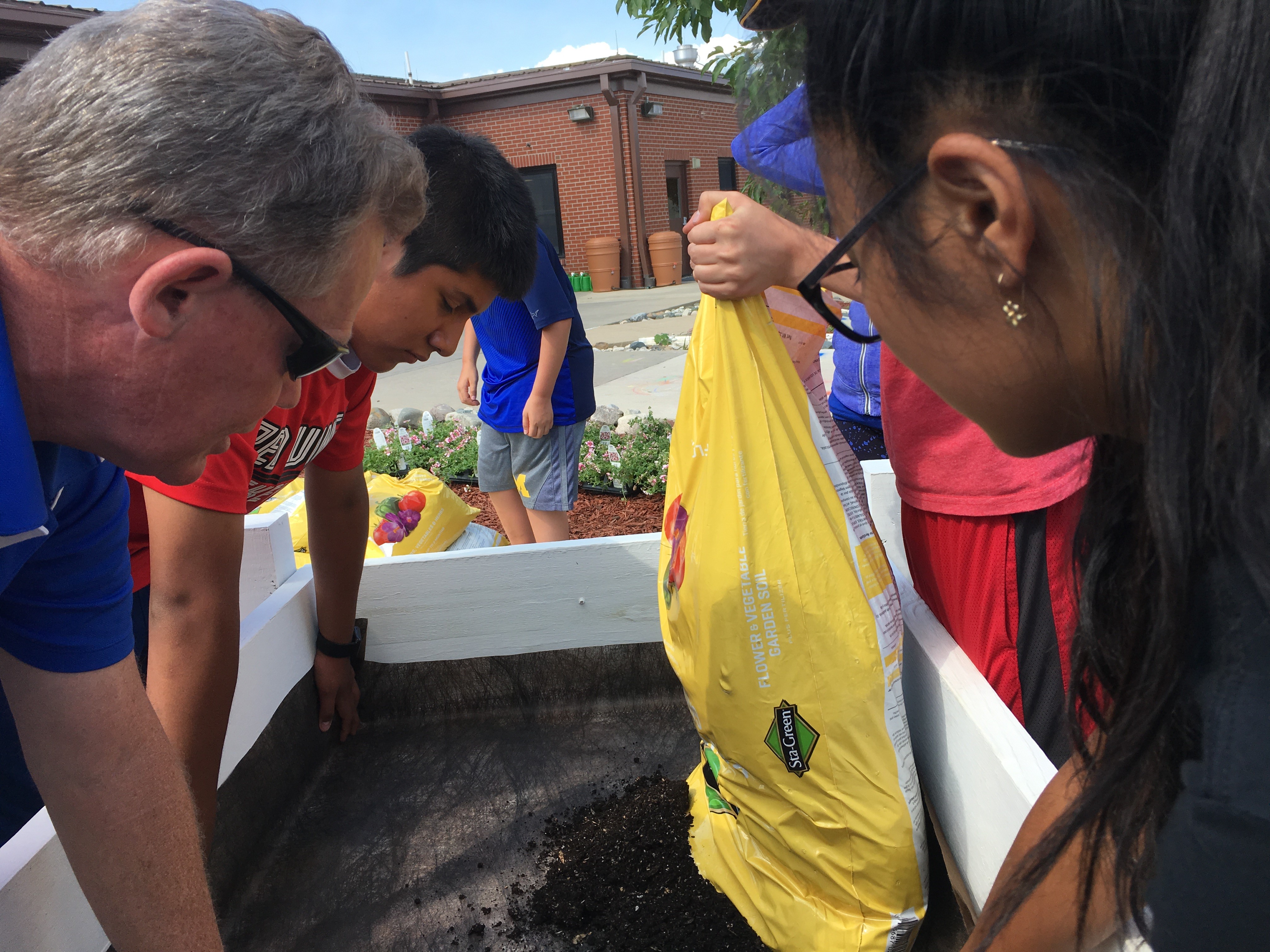 DTA 4-H Club Leader, Dave Galer, helps club members add soil to a flower "bed" at their children's garden outside of the Childhood Development Center at the Detroit Tank Arsenal.