4-H International Exchange
Youth have an opportunity to think globally, grow in their cultural awareness, and gain knowledge through broadening their perspective of the world through 4-H international exchange programs. Call (586) 469-5979 to find out more about travelling outbound or hosting an inbound student. Read about one local family's experience here.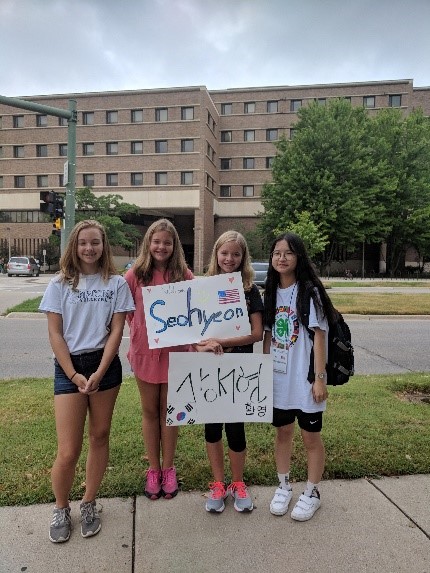 From left to right: 4-H members (City Slickers): Aubrey Richards, Jillian Richards, Brooke Richards, International Exchange student Seohyun.