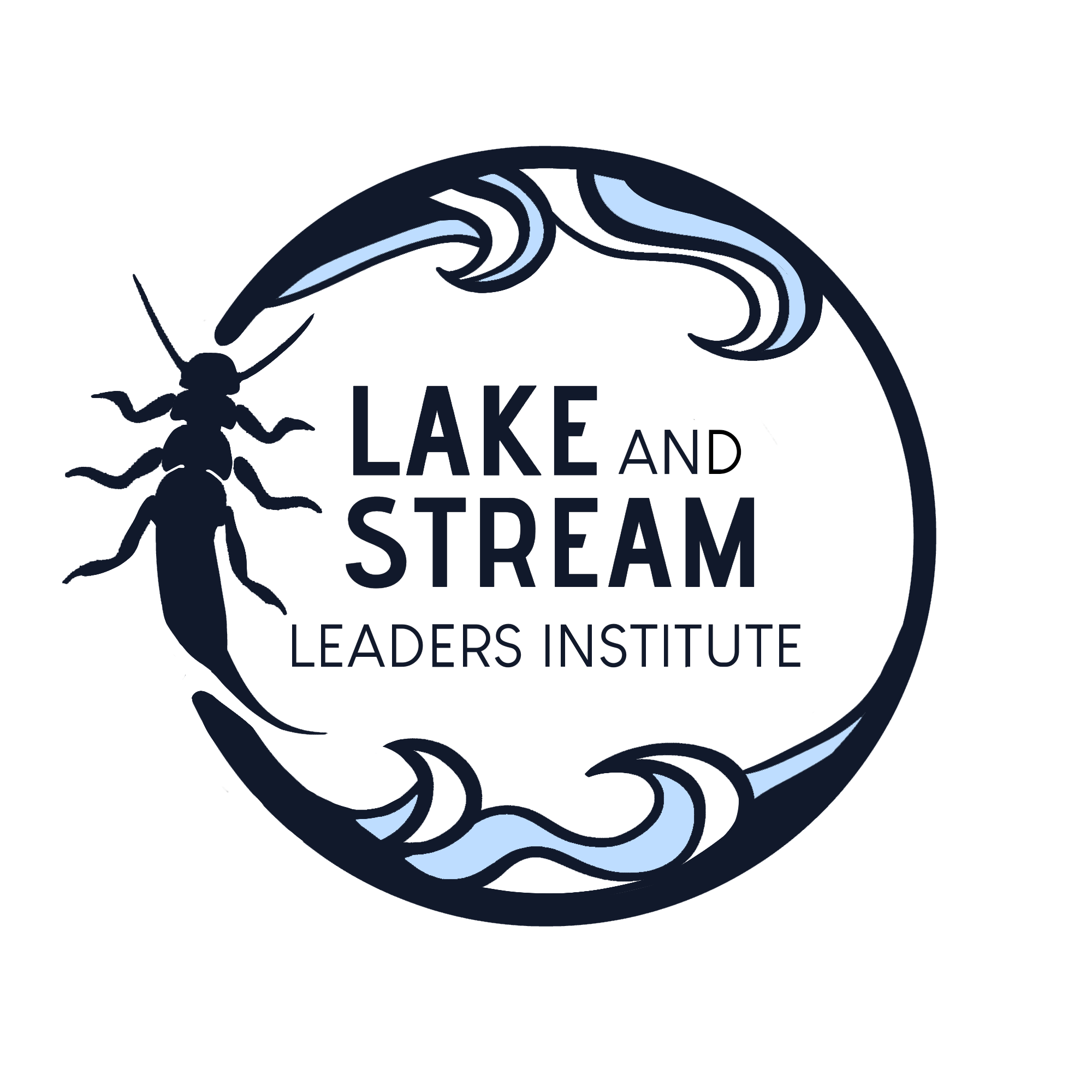 Now accepting applications for the Class of 2019!
Caring for Michigan's lakes and streams through education, leadership, and civic engagement.
Many of Michigan's 36,000 miles of streams and 11,000 lakes are facing pressure from competing human uses, and local communities often struggle to protect and manage these valuable aquatic resources in a way that incorporates the best available knowledge and resources. Community members, decision makers, water resource professionals, and waterfront property owners can become more effective stewards of Michigan's waterways in the Michigan Lake and Stream Leaders Institute.
As a participant, you will learn in the classroom and outdoors as we explore Michigan lakes, streams, and watersheds. Experts from universities, natural resource agencies, and local communities will share their experience in watershed management, lake and stream ecology, environmental education, leadership, conflict management, and working with organizations and government agencies.
The Institute meets during three sessions (5 days total) held across Michigan. Participants complete an independent applied project, based on what they learn during the Institute sessions. Projects can be designed to match each participant's area of interest. Past examples include organizing public forums or educational programs related to lakes and streams, initiating projects that protect or promote water quality, assisting in local water resource management activities and conducting water quality monitoring studies.
Upon graduation, participants become part of the Institute's Alumni Program which offers networking, educational, and service opportunities. Institute alumni include property owners, drain commissioners, professors, non-profit organization representatives, students, and state and local government personnel.
The Lake and Stream Leaders Institute is a cooperative program of Michigan State University Extension, the Michigan State University Department of Fisheries and Wildlife, the Michigan Department of Environmental Quality, and Michigan Lake Stewardship Associations, Inc. The Institute is endorsed by the Michigan Inland Lakes Partnership.
In the past, the Institute has been approved for continuing education credits, including Michigan State University Extension Master Citizen Planner.
Apply to Participate
The application period for the Class of 2019 is now open! Applications will be accepted and considered on a rolling basis until March 31, 2019, or until the Institute fills. The application will take you approximately 30 minutes to complete. Before you apply, carefully review the 2019 LSLI Informational Flyer for full details including session locations, fees, and participation requirements.
Apply for the 2019 Lake and Stream Leaders Institute.
Thanks to the generosity of our partners at the Michigan Lake Stewardship Associations, a limited number of scholarships are available for accepted applicants that demonstrate need and outstanding potential to promote stewardship of Michigan's aquatic resources. Individuals applying to the Institute will have the opportunity to complete a scholarship application at the end of the general application process; the scholarship application questions will require approximately 20 additional minutes to complete.
Logistics
Program Contact
Dr. Jo A. Latimore
Aquatic Ecologist and Outreach Specialist
MSU Department of Fisheries and Wildlife
Natural Resources Building
480 Wilson Road, Room 13
East Lansing, MI 48824
(517) 432-1491
News
Published on February 1, 2019

MSU Extension's Lake and Stream Leaders Institute is currently accepting applications.
Published on June 4, 2018

At the end of the school year, prevent the release of invasive plants and animals into the environment by following RIPPLE recommendations for proper handling and disposal.
Published on September 11, 2017

Employ "paying it forward" in outreach efforts to stimulate organizational growth.