Demmer Scholars bask in a summer of policy
Add Summary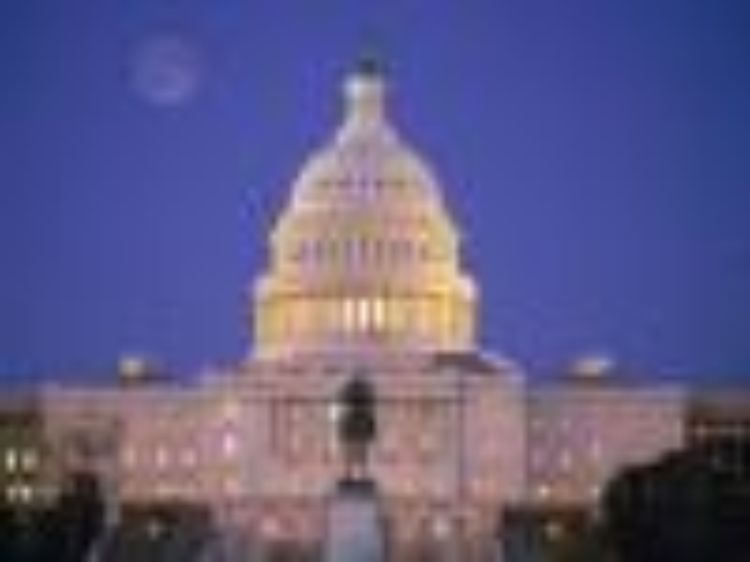 A select group of students from Michigan State and other universities are working on their networks more than their tans this summer by studying the intricacies of federal policy-making while working full-time in Washington, D.C.
Students in the William A. Demmer Scholars Program take a senior-level class in natural resources policy that meets one night a week and all day Saturday while working full-time as paid interns at federal agencies or non-governmental organizations that focus on natural resources. The program is led by Mark Rey, executive in residence in the MSU Center for Systems Integration and Sustainability and Department of Fisheries and Wildlife.
"The course reviews and analyzes how each branch of federal government, as well as non-governmental groups -- including the media -- affect the development and implementation of federal government policy in the natural resources area," said Rey.
In the program's fifth year, 2013 Demmer Scholars are interning at number of high-profile agencies and groups, including Trout Unlimited, USDA, the Department of the Interior, the National Fish and Wildlife Foundation, and the U.S. Forest Service. With this crop, 109 students will have particpated in the program.
"Through these internships, the students get real-world experience, see classroom principles applied in practice and make valuable career contacts for educational and employment opportunities in the future," said Rey. "Since we started the program, 20 alumni got jobs in D.C. This program gives the participating universities a cadre of young natural resources leaders with experience in federal policy-making."

The 2013 Michigan State University Demmer Scholars and their internship placements are:
Karen Beatty, Bureau of Land Management, Division of Forestry and Wildlife. Hometown: Naperville, Ill.
Elizabeth Brajevich, National Fish and Wildlife Foundation. Hometown: Beverly Hills, Calif.
Jolisa Brooks, Trout Unlimited. Hometown: Detroit.
Jackson Ciofu, Forest Service, Office of Legislative Affairs. Hometown: Escanaba
Michael Gendernalik, Forest Resources Association. Hometown: Battlecreek
Joshua Graham, American Forest Foundation, American Forest & Paper Association. Hometown: Whitehall
Krista Hubbard, United States Composting Council. Hometown: St. Clair Shores.
Ryan LaMarca. Office of the Secretary, Department of the Interior. Hometown: Eastpoint.
Christopher LaMarche, Senate, Committee on Agriculture, Nutrition and Forestry. Hometown: Gladstone.
Jordan Lindsay, Environmental Investigation Agency. Hometown: Walled Lake.
Christopher McQueen, National Forest Foundation. Hometown: White Lake.
Piper Mlsna, National Association of State Foresters. Hometown: Marquette.
Kaavya Ramesh, Institute for Energy Research. Hometown: Appleton, Wisc.
William Ward, The Aluminum Association. Hometown: Collegeville, Penn.
Matthew Weiser, Forest Service, Office of Law Enforcement. Hometown: Gurnee, Ill.
From Mississippi State:
Alyssa Barrett, USDA, Foreign Agricultural Service. Hometown: Wiggins, Miss.
Matthew Campbell, Federal Forest Resource Alliance. Hometown: Jackson, Miss.
Elizabeth Griswold, Strategic Conservation Solutions. Hometown: Cordova, Tenn.
Alex Monie, Thermostat Recycling Corporation, National Electrical Manufacturers Association. Hometown: Biloxi, Miss.
Evan Spencer, USA Rice Federation. Hometown: Tyler, Texas
From Lehigh University:
Kendra Carter, Office of the Administrator, Environmental Protection Agency. Hometown: Colusa, Calif.
From University Mary Washington:
Ian Thompson-Heinz, Forest Service, Office of International Forestry. Hometown: Fredricksburg, Va.