4-H Great Lakes & Natural Resources Camp mixes fun and science literacy
Teens increase science literacy, learn about careers in science and natural resources, develop important life skills and make lasting friendships at three-time national award-winning 4-H Great Lakes & Natural Resources Camp.
Registration is now open for 4-H Great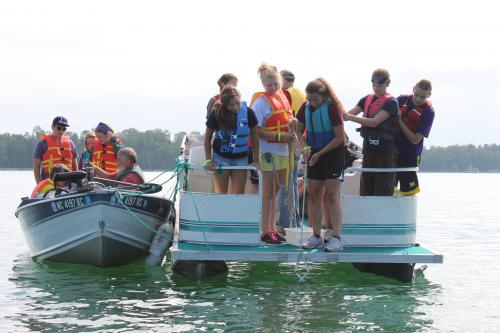 Lakes and Natural Resources Camp, an annual three-time national award winning camp that mixes summer camp fun with hands-on science education. The camp will be held this year July 28 through Aug. 3 on the northern shores of Lake Huron at Camp Chickagami in Presque Isle. This Michigan State University (MSU) pre-college program is for teens ages 13 to 15 or those who will be entering eighth through 10th grade in the fall. Applications are currently being accepted with a May 1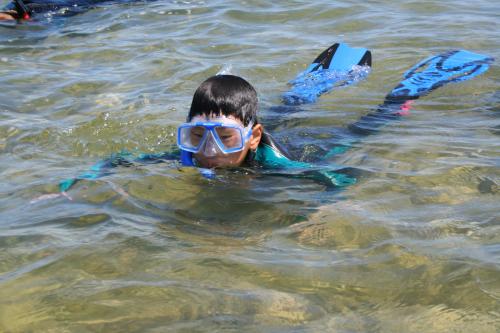 deadline. Space is limited to 70 campers, so early application is encouraged.
During this enriching Michigan State University Extension educational program, campers will increase their science literacy and stewardship as they learn from natural resource experts in fields such as Great Lakes coastal and fisheries management, limnology, wildlife, forestry, geography, geology and environmental education. The hands-on learning includes exciting natural resource recreation activities such as kayaking, snorkeling, sailing, fossil hunting, archery, photography and concludes with evenings around a campfire. First-time campers also go charter fishing and learn to fillet their catch. Not only does the camp get kids outside enjoying nature and learning to be good environmental stewards, the sessions incorporate four of the five Michigan Department of Education science curriculum standards in earth science and three of the five standards in biology.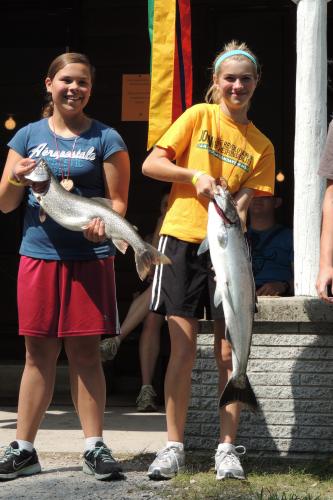 The Michigan residence fee is $335 for 4-H members and $345 for non-members. The fee includes meals, snacks, lodging, a T-shirt and program and activity costs. Michigan Sea Grant Extension and donors to the Michigan 4-H Foundation generously offset the real $450-a-camper cost. Out-of-state campers will be accepted with a $450 fee if space is still available after May 1.
This camp is much more than just a great opportunity to have fun and get outdoors during the summer! Campers develop skills in critical thinking, problem-solving, decision-making and leadership as they explore Michigan's rich natural resources and learn about the Great Lakes. Campers also learn about careers in science and natural resources, as weill as develop lasting friendships with other teens from throughout the state.
Following their involvement, campers are eligible for nomination to apply for a $2,000 MSU Pre-College Scholarship based on criteria such as attitude, behavior and active participation. The scholarship is applied toward each recipient's first-year at MSU as a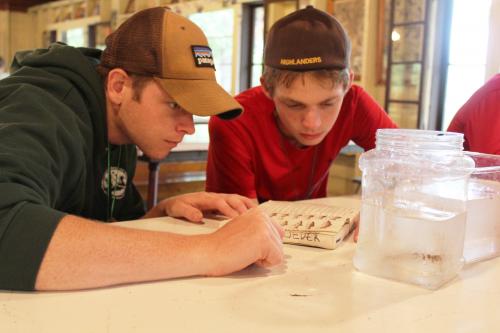 degree-seeking student.
For more information and to apply for the camp, visit http://4h.msue.msu.edu/4h/glnrc or contact Judy Ratkos at ratkos@msu.edu or by phone at 517-432-7613.