Marcus Duck named the 2020 MSU Outstanding Academic Advisor
Marcus advises and teaches undergraduate students to prepare them for their future career in horticulture.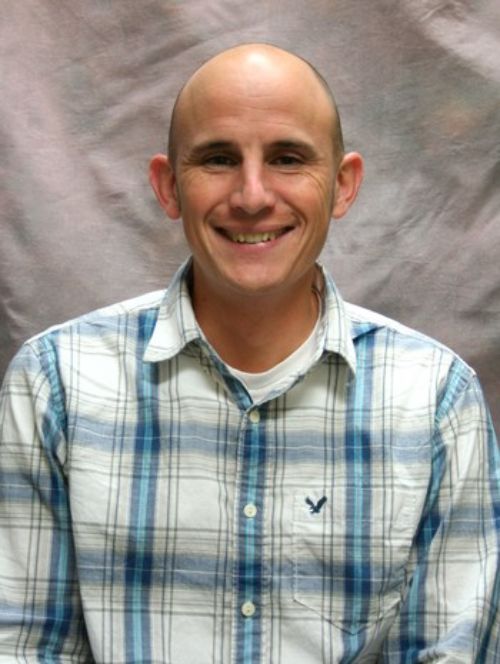 Marcus Duck, an Academic Specialist in the Department of Horticulture (College of Agriculture and Natural Resources), was named a 2020 Outstanding Academic Advisor by Michigan State University's Office of the Provost. Marcus earned his B.S. degree in Landscape Horticulture at Auburn University and his M.S. in Horticulture at MSU. He has worked at MSU for 18 years and currently serves as the Coordinator for the Institute of Agricultural Technology's (IAT) Horticulture Certificate programs. This position involves not only advising students, but also teaching multiple courses, including: Placement Training (AT 293), Horticulture Career Development (HRT 207), Landscape Maintenance (HRT 213), and Irrigation Systems for Horticulture (HRT 218).
Marcus connects with students by remembering what it was like to be a student; as well as the challenges of transitioning from undergraduate academics to either graduate school or a career in "the real world." Marcus advises students because he wants them to be a success in the classroom, in their professional internship and in their career -- and to look back on their time at MSU with pride, overall enjoyment and appreciation for the Horticulture Department, IAT and CANR.
Outside of his office and classroom, Marcus has served as the primary advisor for the Student Horticulture Association (SHA) which is an incredibly active student organization that generates revenue (from an annual plant sale) so that they can fund student participation in national events and conferences, and award scholarships. In addition, Marcus is co-advisor of the National Collegiate Landscape Competition (NCLC) team, composed of SHA members from both the Bachelor Science degree and IAT Certificate programs. The team is consistently in the top ten (out of more than 60 teams from the US and Canada) each year. In addition, he organizes an annual student trip to the LANDSCAPES conference in Louisville, KY which is one of the largest trade shows in the Landscaping Industry.
A current student said of Marcus, "When asking him for advice on classes to take and what my plan should be for the upcoming semester or year, he makes sure that he is able to give me his complete attention and remains focused as well as making sure I never leave a conversation with questions unanswered. He goes the extra step and takes the time to not just memorize names but to know his students, their situations, and uses all of that information to help them come up with an adequate plan that best fits their needs but also works with their lives."