Students
COVID-19 Student Resources
The novel coronavirus outbreak is having a significant impact on members of the campus community. For students in crisis during this time, please visit the MSU Coronavirus Resources page. In addition, the April 14, 2020 MSU Town Hall presented an overview of student resources, focusing on wellness and safety.
The Department of Horticulture at MSU offers certificate and degree programs tailored to fit the interests and career goals of our students.
Certificate Programs are three to four semester programs that provide a highly focused curriculum, and quickly prepare students for entry and advancement in green industry careers.
Bachelor of Science degrees in Horticulture offer students the option to focus on a concentration in Horticultural Science, Landscape Design, Construction and Management or Sustainable and Organic Horticulture.
Graduate programs offer students the opportunity to earn M.S. or Ph.D. degrees. Please contact the faculty/staff representative for each program to obtain additional information.
Institute of Agricultural Technology (Certificate Program)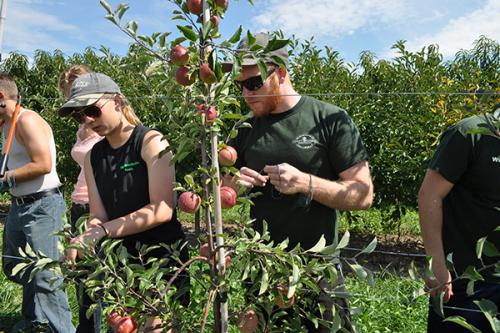 The Institute of Agricultural Technology (IAT) delivers innovative, educational programs that develop career-ready graduates through intensive, practical learning and skill enhancement.
The Department of Horticulture offers two-year certificate programs through IAT in:
These programs are located in East Lansing, or in partnership with community colleges in Dowagiac, Muskegon, Scottsville, Taylor and Traverse City. These programs prepare students for dynamic careers in a changing world. Certificate programs vary in length (3 to 5 semesters), and are highly respected statewide and nationally.
To learn more about these programs, please visit our IAT page, or contact Marcus Duck, the Horticulture Certificate Programs Coordinator at (517) 353-0351.
To schedule an advising appointment, email Marcus Duck.
B.S. Degree Program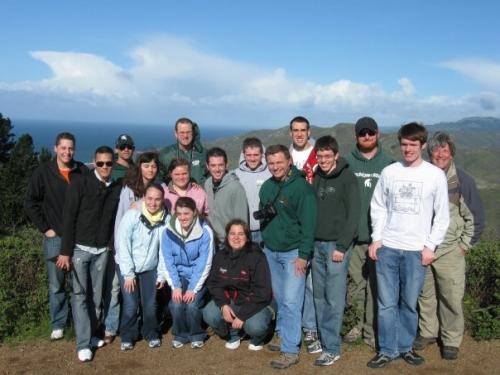 The Bachelor of Science program in Horticulture offers students the opportunity to develop a program of study which matches their interests and career goals.
The Horticultural Science concentration is an excellent program for students interested in plant production, management, marketing and biotechnology.
The Landscape Design, Construction and Management concentration focuses on the plants, materials and management of landscaped spaces including residential and commercial properties and public spaces.
The Sustainable and Organic Horticulture program prepares students for careers in farming, community food systems and urban agriculture. Complete information on these degree programs is available on this website. For further information, contact Undergraduate Advisor Susan Gruber.
Graduate Program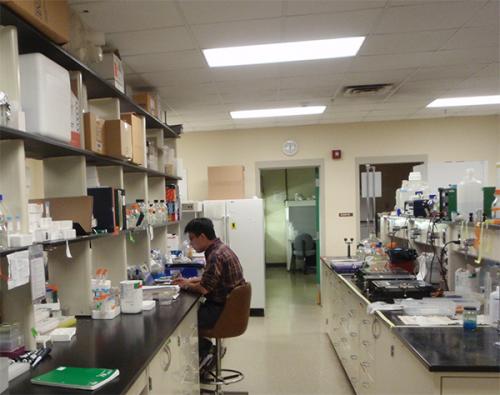 The Graduate Program in Horticulture at Michigan State University is one of the oldest, largest, and most prestigious Horticulture graduate programs in the U.S.
The Department of Horticulture grants both master's and doctoral degrees. The Graduate Program involves training and experience in research, teaching, and professional communications with peers, industry and the public.
Students have access to research facilities, including laboratories, greenhouses, growth chambers, and both on- and off-campus field research stations. Graduate students also receive expertise of about 30 faculty members in the Horticulture Department, as well as the advisory expertise of many faculty from across campus in basic plant biology, pathology, entomology, forestry, agronomy, genetics, biochemistry, marketing, food science, health and nutrition, engineering, etc.
To learn more about the Graduate Program, please visit our Graduate page, or contact Greta McKinney at (517) 353-0444 or mckin134@msu.edu.
Interdepartmental Graduate Programs
The Graduate program in Plant Breeding, Genetics, and Biotechnology (PBGB) is an interdepartmental program at Michigan State University that grants both master's and doctoral degrees. The students research agronomic, forest and horticultural species and may choose from a broad array of educational courses.
This program was established in 1981 and grants both the master's and doctoral degrees. This program is a collaboration between faculty members from the MSU Departments of Crop and Soil Sciences, Forestry, Horticulture, Plant Biology, and Plant Pathology.
We offer state-of-the-art laboratory facilities, access to research greenhouses, farms, and specialized equipment on the MSU Campus. Our faculty also compete successfully for internal and external funding for research projects. To learn more, please visit the PBGB website or contact the PBGB program office at (517) 355-5191 x 1324.
The Graduate program in Molecular Plant Sciences (MPS) is a dual major graduate program leading to the PhD degree. All students are also full members of their degree-granting department at MSU. The MPS program is designed to provide a solid core of knowledge in molecular plant biology combined with programmatic flexibility adapted to the specific professional objectives of each individual student. For more information, visit the MPS Program website.
Internship and Job Opportunities
Visit our Internship and Job Posting web page for current and archived postings for internships, part-time and full-time jobs, homeowner requests, etc.
Why choose a career in Horticulture? Find out here.
Scholarships
Current MSU IAT, B.S., and graduate Horticulture students can visit the Scholarship web page for internal and external scholarship opportunities.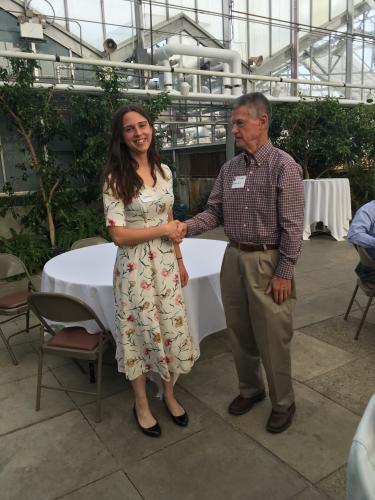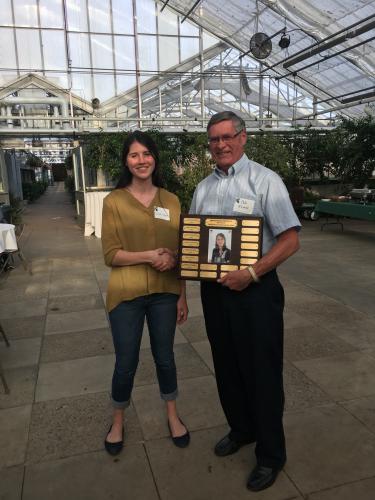 Two undergraduates receiving scholarship awards at the Horticulture 2017 Awards and Honors Ceremony Dinner