What is Horticulture? An Applied Plant Science!
Horticulture is the science and art of the production, marketing, and use of high-value, intensively cultivated plants. Horticultural crops are diverse; they include annual and perennial species, edible and ornamental plants. These plants help sustain and enrich our lives by providing nutritious food, enhancing the beauty of our homes and communities and reducing our carbon footprint.
For additional details about Horticulture and the variety of careers open to students majoring in horticultural science at MSU, please visit Seed Your Future, our infographic, or watch this video: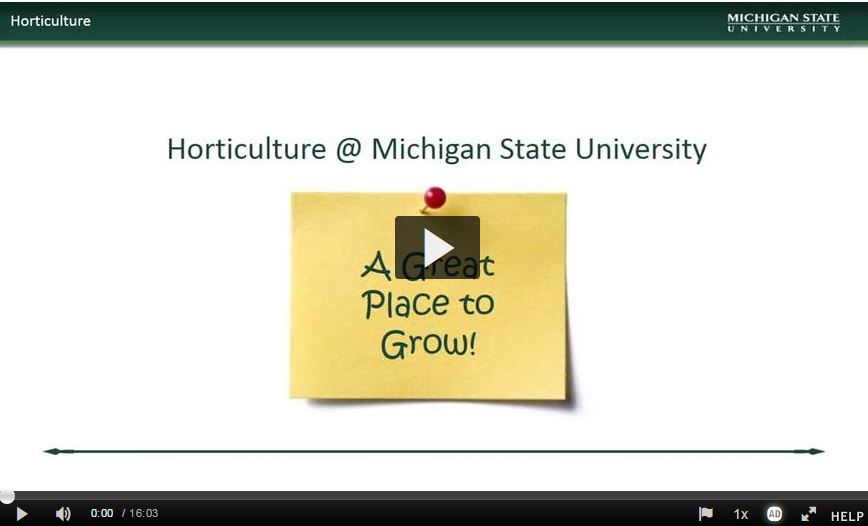 Why Study Horticulture at MSU?
The Department of Horticulture at MSU is dedicated to providing the highest-quality education and is one of the largest horticulture programs in the U.S. As the nation's first Horticulture Department, we are proud to maintain a tradition of excellence spanning more than 150 years. See why our students love horticulture and love studying it at MSU!
In addition, MSU has very active student clubs that allow YOU to get involved in many aspects of horticulture while having fun.
The Student Horticulture Association at the homecoming parade.
Careers in Horticulture
Horticulturalists are key to the development and production of a safe and secure food supply, and integral to healthy lifestyles and human well-being. Horticulture is the science and art of developing, producing, marketing and use of high-value, intensively cultivated plants. These are the food plants with high nutritive, vitamin, mineral, fiber and bioactive value, as well as ornamentals having beautification and therapeutic impact. In other words, they are the "specialty crops" that help make life worth living!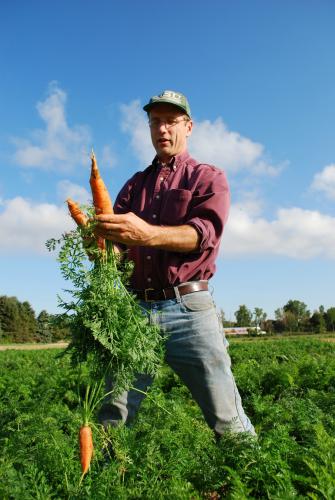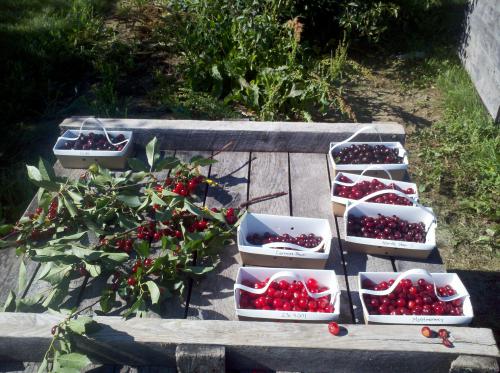 Researchers evaluate carrot and cherry yields, two food specialty crops.
Horticulture combines cutting edge and traditional technologies for the sustainable and profitable production and marketing of specialty crops. Practitioners of horticulture are as diverse as the crops that make up the industry and the discipline. They include a wide array of individuals and groups who farm, landscape, garden, research, advise and enjoy the bounty of horticultural plants for their nourishment, health benefits and aesthetics.
A strong and sustained need for horticulture professionals exists. This is true in Michigan, the Great Lakes region, nationally and internationally; and is as true for small, local operations as it is for larger commercial enterprises. The Department of Agriculture census estimated U.S. fresh market vegetable production at 18 million metric tons and a value of nearly $12 billion in 2015. Similarly, U.S. (non-citrus) fruit and nut production was valued at over $26 billion for approximately 22 million tons in 2014. In addition, it is estimated that the global urban horticulture market is worth nearly $300 billion.
Michigan produces over 300 commodities, making it the second most agriculturally diverse state in the nation, and exports internationally to Canada, Mexico, Japan, China, South Korea, etc. These successful horticultural operations depend on expertise in areas such as physiology, breeding, molecular biology, pomology, viticulture, and greenhouse management to enhance yield and improve production. The 2014 U.S. Coalition for Sustainable Agriculture concluded that too few scientists are being trained in agricultural disciplines like horticulture.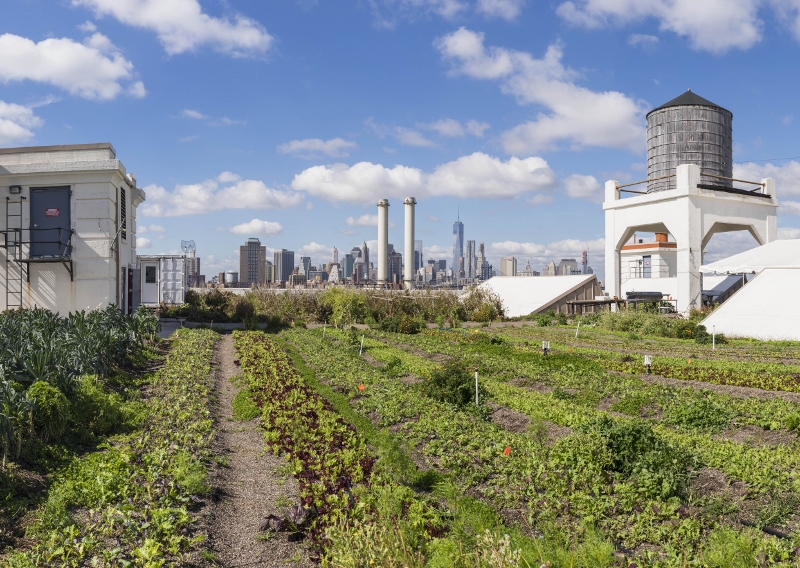 Urban horticulture: Brooklyn Grange rooftop farms in New York City.
Horticulture also contributes to quality of life, and the beauty, sustainability and rehabilitation of our environment and the human condition (e.g., see https://www.loveyourlandscape.org/more/the-benefits-of-landscapes/). Environmental horticulture (i.e., the "green industry"), is composed of careers in greenhouse production, wholesale brokers, commercial nurseries, garden centers, florists and landscape design and construction firms, as well as private and community gardens, municipal parks and state or national reserves. Michigan ranks third in floriculture/greenhouse production, with wholesale crops valued at over $400 million, where, for example, bedding/annual garden plants account for over half of those sales – leading the U.S. (http://flor.hrt.msu.edu).
In addition to traditional scientific horticultural knowledge, these professional endeavors require directors and staff with expertise in landscape design and installation, personnel management and garden administration. Amenity/therapeutic horticulture and environmental services contribute to improved mental health and the local and national economy. For example, a recent report out of Texas A&M University and the University of Florida concluded that the green industry in the U.S. had direct employment of 1.6 million individuals, nearly $14 billion in sales, and direct economic output of $136 billion. Michigan is among the top 10 states in terms of employment in the green industry.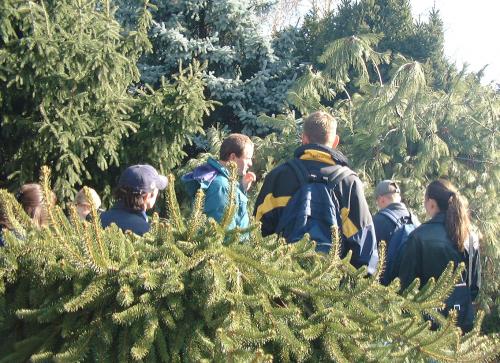 Students at MSU learning Plant Identification for the green industry.
Horticulture is supported and promoted by many professional and scholarly organizations. In the United Sates these include the American Society for Horticulture Science, the American Horticultural Society, AmericanHort, the National Association of Landscape Professionals, and the American Floral Endowment. Similarly, it is also promoted throughout the world by professional societies such as the International Society for Horticultural Science. Michigan State University, the first institution of higher learning in the US offering horticulture courses (1858), has supported the discipline, industry and art , and graduated professionals, since at least 1883 when it became a separate Department eventually headed by the "Dean of American Horticulture", Liberty Hyde Bailey, in 1885.
Employment in Horticulture
A horticulture degree from MSU will prepare you to meet the challenges of an expanding, high technology, multibillion-dollar industry. Possible professional activities after graduation include:
Plant Production/Sales
Public Gardens (managing landscapes/plant collections, education)
Marketing (of horticultural products)
Research (to improve yields/qualities)
Teaching (training others)
Industry Support (consultant, technical services)
Plant Inspection
Landscape Construction and Management
Landscape Design
Communications (writing for horticulture magazines)
Pest Management
And SO much MORE!
Visit Seed Your Future for more career paths and income expectations. In addition, our colleagues at the University of Kentucky have outlined some detailed descriptions of job opportunities available to horticulture graduates.