Certificate Program in Horticulture
Founded in 1894, the Michigan State University Institute of Agricultural Technology (IAT) delivers innovative, educational programs that develop career-ready graduates through intensive, practical learning and skill enhancement. The IAT offers Certificate programs in many areas of expertise including multiple fruit, vegetable, organic, landscape, and plant production programs. These programs are located in East Lansing, and/or in partnership with community colleges in Dowagiac, Muskegon, Scottsville, Taylor, and Traverse City. The IAT seeks to prepare students for dynamic careers in a changing world. It's Certificate programs vary in length (3 to 5 semesters), and are highly respected across Michigan and nationally.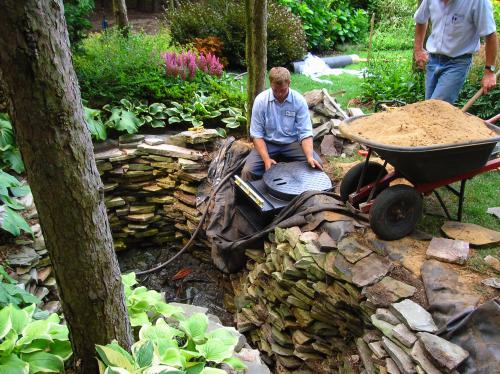 Certificate Programs Offered
East Lansing, MI

Landscape and Nursery Management
This program offers those students interested in working with plants, people, and in the outdoors, specialized training to pursue a career in the green industry. The program combines classroom instruction and theory with practical experience gained through field laboratories and a professional internship. Students will obtain a horticultural foundation in the production, selection, use, and management of ornamental plants. An outline of the required and elective courses can be found here: L&NM Program of Study For more information about the Landscape Industry and Career options, visit The Landscape Profession: Separating Facts from Fiction, Growing in the Green Industry, and Landscape Industry Careers.
Fruit, Vegetable and Organic Horticulture Management
This program prepares students for a career in the fruit and vegetable industries. Classroom instruction and theory are combined with experience gained through field laboratories and a professional internship. Graduates work in food crop industries; fruit and vegetable production; farmers' markets; organic farms and community-supported agriculture programs; urban gardening; irrigation, installation and management; and botanical gardens. An outline of the required and elective courses can be found here: FVOHM Program of Study
Contact Marcus Duck for more information about the on-campus IAT Horticulture programs at MSU.
Partnership Programs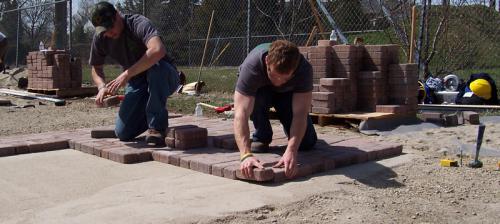 Applying to the MSU Institute of Agricultural Technology
Please complete your MSU IAT application for admission by August 1 for fall semester or by December 1 for spring semester admission. Students who wish to apply after the deadline should contact the program coordinator directly.
For more information, and to apply to IAT, visit the IAT website.
Tuition
MSU tuition rates apply to MSU courses. The off-campus partnership programs require dual-enrollment. Students must be enrolled in both MSU's Institute of Agriculture Technology and the chosen partner institution. Tuition rates for partner institutions apply for their courses.
Click here for details on MSU tuition and fees.
Financial Aid
MSU Institute of Agricultural Technology students are eligible for financial aid. More details can be found here, and by meeting with your Program Coordinator.
Scholarships
Scholarships are provided by industry groups and individual business firms and are awarded to students who have demonstrated superior scholastic ability or an outstanding work record. The Department of Horticulture scholarship page is the perfect place to start your search for scholarship opportunities.
Advising
You are encouraged to meet regularly with your Program Coordinator to plan courses and review your objectives.
Academic Standards
A passing grade must be earned in each required and elective course. You must maintain at least a 2.0 overall grade point average in order to remain in good academic standing, and to graduate.
Professional Internship in Agricultural Technology (Industry Placement Training)
A professional internship is required. The internship places you in a professional learning environment that challenges your ability to combine book knowledge and hands-on mastery, and your interpersonal and professional skills. You'll earn course credit for supervised on-the-job training. Employers are eager to hire MSU graduates, in part because of the field experience you'll take to that first job. Internships are individualized, and are as diverse as our students. You'll have flexibility in scheduling and employment options for your internship. You must enroll in AT 293 and complete the on-line course requirements to satisfy the internship requirement.
Generally, you'll obtain your own internship employment and negotiate wages and work schedules. We require that both you and your employer complete a written agreement, outlining the terms of the internship employment and expectations. Then you'll report weekly to your Coordinator and receive regular feedback from your employer supervisor. You can expect a personal visit from your Coordinator during the time of your internship employment.