Horticulture (B.S.)
The undergraduate Horticulture program integrates plant and soil science, entomology, pathology, technology and business management to prepare students to meet the challenges of an expanding multi-billion dollar-industry in intensively cultivated, high-value crops.
Horticultural crops are diverse, including annual and perennial species, food and ornamental plants and plants grown outdoors and in controlled environments. The dynamic Horticulture program offers students hands-on and interactive learning experiences and opportunities inside and outside of the classroom.
CURRENT STUDENTS: Connect with your academic advisor for advising appointments or to change your major/minor.
Set up a personal meeting to learn more!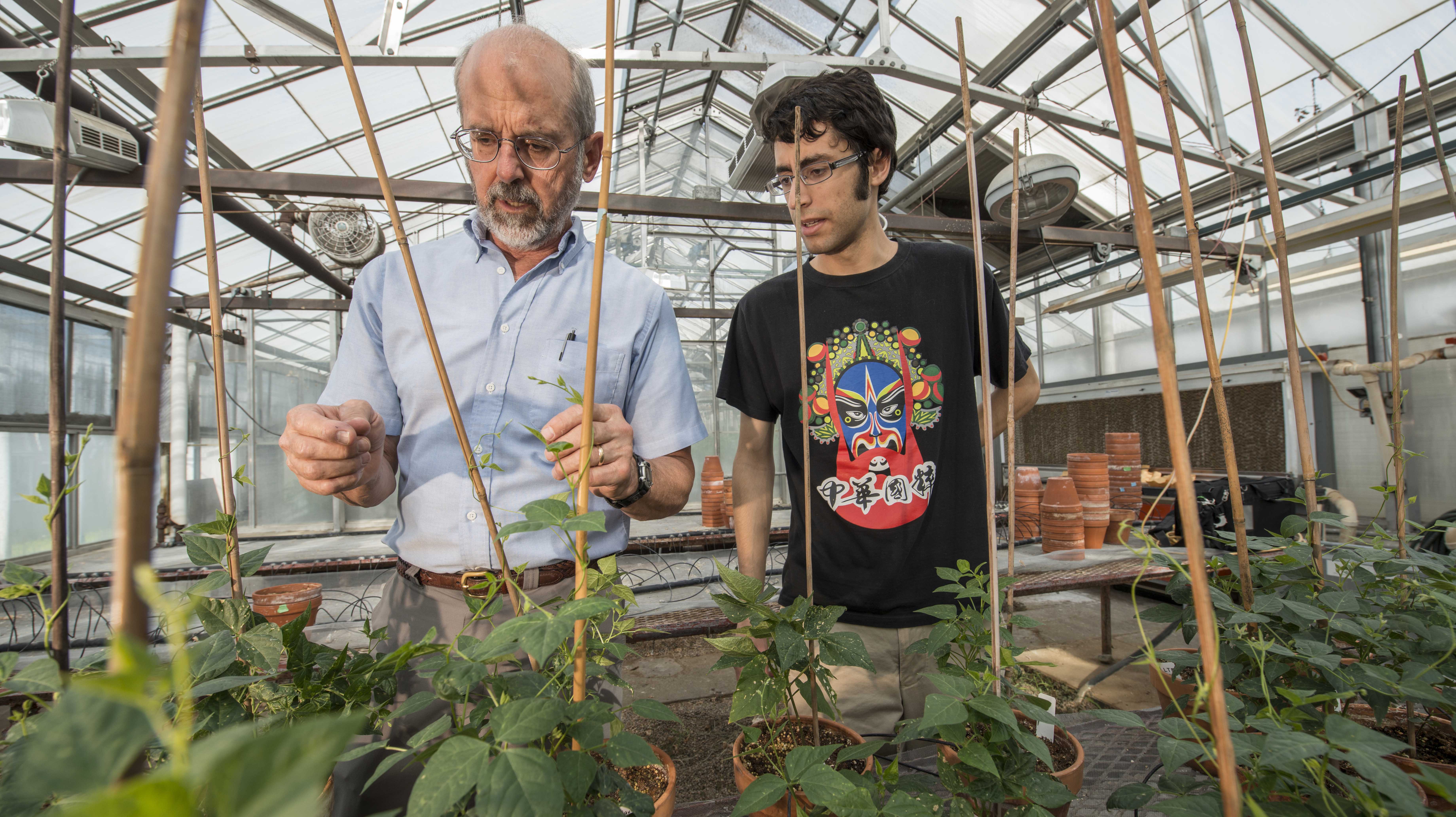 Core areas of study include:
Applied plant physiology.
Sustainable production.
Horticulture management.
Plant genetics.
Soil science.
In addition to the core areas, students select a concentration to customize the program based on individual interests.
Concentrations include:
Horticultural Science.
Landscape Design, Construction and Management.
Sustainable and Organic Horticulture.
Learn more about requirements and courses in Horticulture.
Also view the Department of Horticulture's learning outcomes for more about the horticulture concentrations.
Apply to Michigan State University!
---
Honors Option
All courses within the Department of Horticulture may be taken for honors credit (H-option) for students that are members of the MSU Honors College. The request is initiated by the student and a project description (e.g., format, timeline, and scope) is agreed upon, preferably no later than the end of the second week of the semester.
The Honors designation is awarded only for work that is of high quality and more intensive and/or extensive than is required of the non-honors students in this course. A minimum grade of 3.0 must be earned before the Honors credit associated with the H-Option can be awarded.
---
Horticulture Graduates
See career outcomes for MSU horticulture graduates, including salaries, top employers and employment locations.
---
Career Opportunities
Graduates with a degree in Horticulture enter a broad range of challenging and rewarding careers in production, management, marketing, education and research.
Horticulture prepares students for a variety of career paths:
Production and sales.
Public gardens management.
Marketing and communications.
Landscape construction and management.
Landscape design.
Pest management.
Required Internships
Horticulture students are required to complete an internship before graduation. Students, employers and faculty advisors work together to create internship experiences which are an appropriate and meaningful part of the degree program.
The Department of Horticulture also lists job opportunities that may be of interest to Horticulture students.
---
Student Stories
Published on October 3, 2022
Horticulture senior Emma Brinks found community in the Student Horticulture Association. Her long-term goal is to own a nursery of her own that focuses on native plants and natural ecosystems.

Published on June 7, 2022
The College of Agriculture and Natural Resources Alumni Association awards scholarships to students who are well-rounded in their academic and non-academic pursuits and have a vision for their future career.
Horticulture Advisor
Agriculture Majors
Built Environment Majors