Swedish sustainability scholar is Rachel Carson Distinguished Lecturer
Add Summary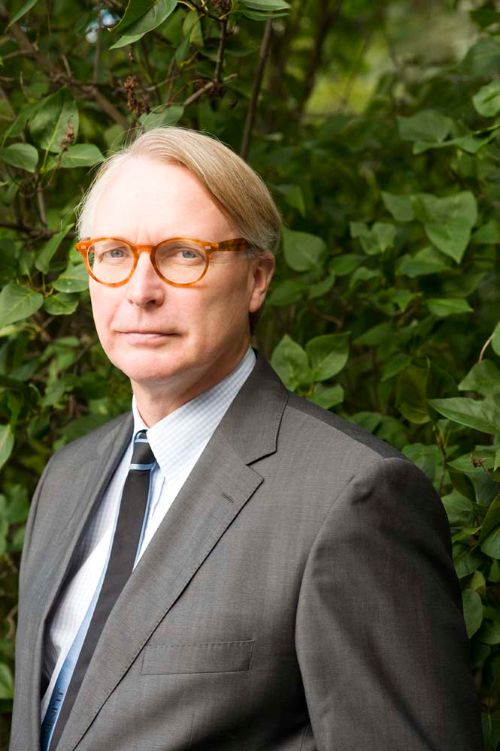 Carl Folke, a world-renowned Swedish scientist who focuses on the need for people to be in partnership with nature, will deliver the 2017 Rachel Carson Distinguished Lecture Wednesday, Dec. 13.
Folke is founder and director of science of the Stockholm Resilience Centre and director of the Beijer Institute of Ecological Economics of the Royal Swedish Academy of Sciences, of which is he is a member. His work focuses on the premise that supporting ecosystems is necessary for social and economic development, stewardship and governing and managing for resilience and transformation in social and ecological systems that are intertwined.
In short, global sustainability demands that humanity remain within Earth's operating boundaries. The relevant question then becomes: What will it take?
The lecture, "Social-ecological systems, resilience thinking, and sustainability: Reconnecting development to the biosphere" is open to the public and will begin at 3:30 p.m. in the Kellogg Center Lincoln Room on the Michigan State University campus. A reception will follow. Free registration is requested.
Folke co-founded the Resilience Alliance and was engaged in the development of the International Society for Ecological Economics. He is a member of the U.S. National Academy of Sciences and Pew Scholar in Conservation and the Environment. He has received the International Geographical Union's Planet and Humanity Medal and the Gunnerus Award in Sustainability Science. He is also a foreign member of the U.S. National Academy of Sciences and will receive an honorary degree from MSU.
Folke has published more than 300 scientific publications including 19 in Nature and Science and books like Linking Social and Ecological Systems: Management Practices and Social Mechanisms for Building Resilience. He is recognized as a highly cited researcher.
The Rachel Carson Distinguished Lecture is supported by the National Science Foundation; the MSU offices of the President, Provost and Vice President for Research and Graduate Studies; the College of Agriculture and Natural Resources; MSU AgBioResearch; the Environmental Science and Policy Program; and the Sustainable Michigan Endowed Project.