A new soybean in-season management guide is available
Soybean producers will be receiving a new publication in the mail that will help them make important in-season management decisions. You can also access it for free online.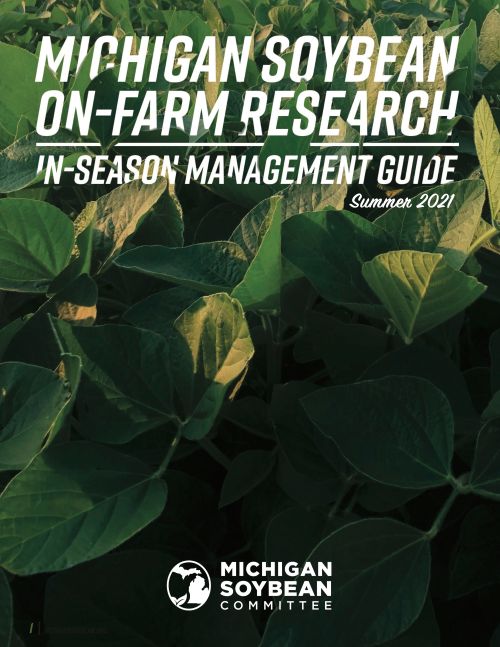 The Michigan Soybean Committee and Michigan State University Extension have cooperated to produce a new Soybean In-Season Management Guide to help producers make important in-season management decisions. The most timely article in the report covers fungicide use for managing white mold in soybeans. This article provides information to help producers decide if a foliar application is warranted and how to improve the efficacy of the foliar fungicide application.
The guide also contains concise summaries of 134 foliar fertilizer trials and 45 trials evaluating the yield and income effects of prophylactic fungicide applications for managing foliar disease and improving plant health. The last page of the report provides information on the North Central Soybean Research Program. The North Central Soybean Research Program collects checkoff funds from 13 states to conduct research addressing regional soybean production and pest management issues.
The management guide was mailed to approximately 11,000 soybean producers on June 30, 2021. The guide is also available online at: Michigan Soybean On-Farm Research In-Season Management Guide Summer 2021.
This article was produced by a partnership between Michigan State University Extension and the Michigan Soybean checkoff.