Accessory dwelling units – Coming to a neighborhood near you?
With interest in urban living on the rise, more communities are considering amending local regulations to allow accessory dwelling units in traditional neighborhoods.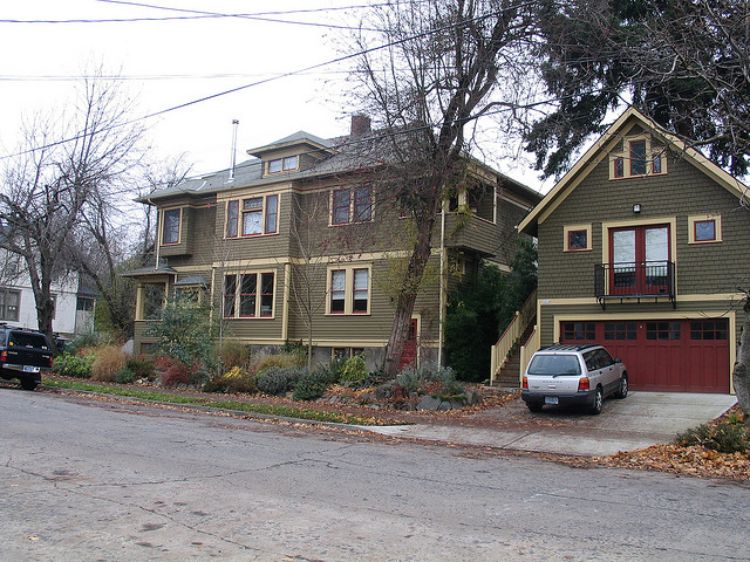 Nationwide, cities and small towns are experiencing housing affordability and attainability challenges. According to the Joint Center for Housing Studies of Harvard University's The State Of the Nation's Housing 2022 these challenges are driven by many factors such as rising costs and limited housing stock alongside increasing demand from homebuyers report. More communities are addressing the increased demand for housing in traditional neighborhoods by amending regulations to allow accessory dwelling units.
Accessory dwelling units (ADUs) are also known as granny flats, mother-in-law apartments or carriage houses. Regardless of the name, this definition from the Village of Beulah, Michigan zoning ordinance gets at the key concept – "An incidental and subordinate dwelling unit which provides living quarters for one (1) individual or a family that is on the same lot, but is separate from the primary dwelling unit…." Some communities include standard for accessory dwellings that requires one of the two dwelling units – either the principal dwelling or the accessory dwelling – to be occupied by the property owner in order to avoid an absentee landlord situation in which structures may sometimes fall into disrepair. Accessory dwelling units might be in an accessory building, such as a converted garage or new construction, or the accessory dwelling might be attached or part of the principal dwelling, such as a converted living space, attached garage, or an addition. The later may be called something else, like in the Village of Beulah ordinance that refers to them as accessory apartments.
Accessory dwelling units have been touted as an affordable housing strategy in communities where a brisk real estate market is driving families and talented workers out of the community. The relatively smaller size of such units makes them more affordable. What's more, such dwellings also provide additional income for property owners, making the principal residence also more affordable. Although, it is important to note that accessory dwellings will not solve the affordable housing problem alone.
In addition to making housing more affordable, communities have looked to ADUs as a way to increase density in neighborhoods as a counter measure to changing household and family structures. In order to improve business for local establishments in and around traditional neighborhoods, ADUs not only subtly increase population density; they increase the customer base near a community business district.
Any community that has considered changes to zoning to allow accessory dwelling units knows the topic is not without objection. Resistance to accessory dwelling units often relate to concerns about overcrowding, declining structural conditions, and increasing traffic. In practice, communities can offset these concerns with reasonable regulations and a robust planning process that includes public participation.
For instance, accessory dwellings may not be appropriate on every residential parcel. Sometimes local regulations include a minimum parcel size to be permitted (although, if this minimum size is too big it may defeat the purpose of increasing density in a traditional neighborhood). Also, regulations may require provision of one additional off-street parking space accessible from the existing driveway or alley. To help preserve neighborhood character, entry doors may be required to be screened from the street or off the side of a structure. So, depending on the size of the parcel, the size and orientation of the existing, principal dwelling, the driveway or alley configuration, and other special circumstances, accessory dwellings may not be appropriate on every single-family residential lot in a community.
There are numerous resources on ADUs for communities considering this housing option, some of those include:
Additionally, example zoning regulations from Michigan communities that allow ADUs include:
If interested in learning more about accessory dwelling units, contact a Michigan State University Extension land use educator.