Alcona 4-H youth receive a Community Service Grant from Northrop Grumman
Great partners and great opportunities are strong in northeast Michigan.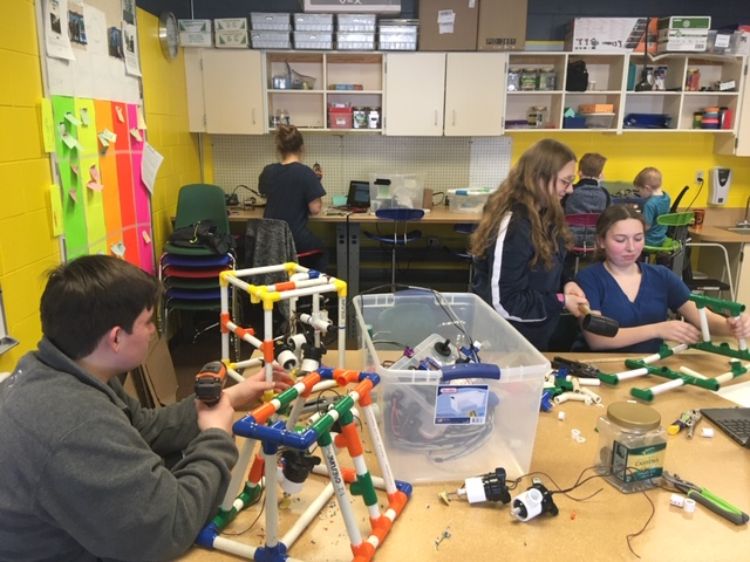 The Alcona 4-H Student Stewards underwater remotely operated vehicles (ROVs) teams, (two navigator teams and one scout team) are working hard to get ready for the Great Lakes Regional MATE (Marine Advanced Technology Education) Underwater ROV competition in Alpena this spring. Each year the MATE Center puts together an underwater ROV mission connected to how ROVs are used in the region of the international competition.
The 2019 MATE Underwater ROV competition is innovations for inshore focused on underwater ROV operations in rivers, lakes and dams. The international competition will be hosted in Kingsport, Tennessee, and incorporate real issues connected to the Boone Dam on the South Fork Holston River; water-quality monitoring and species diversity below the dam through the identification of benthic (bottom dwelling) organisms and fish. Youth will also prepare their ROVs to help preserve history by recovering a Civil War Cannon and mark other artifacts in the riverbed. The tasks youth need to build their ROV to complete are grouped into three categories:
Ensuring public safety, which involves using their ROVs to inspect and repair the dam.
Maintaining a healthy waterway, which involves determining species diversity, removing hazardous items from the river, collecting chemical water data and installing a new fish reef.
Preserving history, which involves determining the volume of a cannon, using a lift bag to raise it to the surface and marking the location of cannon shells in the riverbed.
While the youth will argue that the most exciting part of the MATE competition is the product demonstration, there is much more to the competition. Youth teams are required to think of themselves as entrepreneurs; developing a company name, determining individual roles and responsibilities, creating a budget, preparing an oral product presentation and a poster, or marketing display, showcasing the development of their ROV and the innovations they included.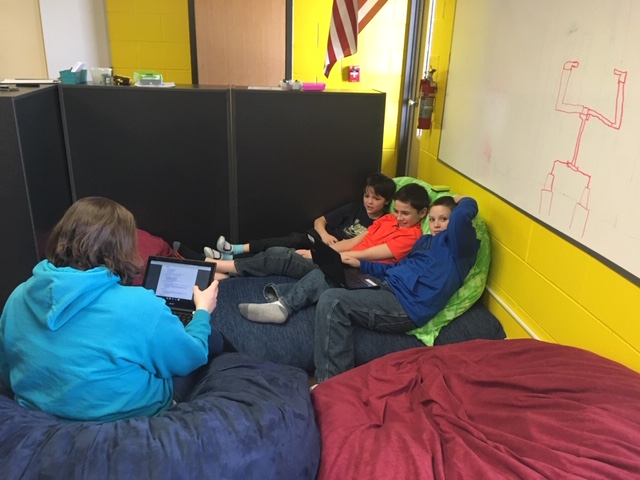 Teams receive scores in three areas:
Product demonstration – how well their team works together onshore and how well they are able to maneuver their ROV underwater to complete the series of required tasks.
Engineering and communication – how well the team does during their oral presentation and their marketing display.
Safety – how well their ROV meets or exceeds the safety requirements and how safety conscious the team is on shore during the product demonstration.
In the past, the Alcona 4-H Council and the coaches have covered the competition registration fees. This year, due to the involvement of Jodi Mann a Northrop Grumman employee and 4-H Student Stewards leader and coach for the underwater ROV teams, Northrop Grumman has made a donation to the Alcona 4-H Student Stewards. Northrop Grumman provides Community Service Grants on behalf of employees who volunteer with a non-profit organization and a grant is made directly to the nonprofit organization. Mann and her husband, John, have been dedicated 4-H volunteers for many years, helping to guide the 4-H Student Stewards for the past three years and getting the new Alcona 4-H Makerspace up and running.
Michigan State University Extension and the Michigan 4-H Youth Development program help to create a community excited about STEM (Science, Technology, Engineering, and Mathematics). 4-H STEM programming seeks to increase science literacy, introducing youth to the experiential learning process that helps them to build problem-solving, critical-thinking and decision-making skills. Youth who participate in 4-H STEM are better equipped with critical life skills necessary for future success.
To learn more about the positive impact of Michigan 4-H youth in STEM literacy programs, read our 2017 Impact Report: "Equipping Young People for Success Through Science Literacy."
To learn more about MSU Extension, visit the MSU Extension website. To learn more about 4-H and Extension opportunities in Alcona County, stop by our Harrisville office at 320 S. State St. Harrisville, MI 48740, or visit us online at our Alcona County MSU Extension Facebook page or Alcona County Extension office page.