Ancient fossils bring coastal tourism opportunities to life in Michigan
A visit to northeast Michigan's coastline offers opportunities to explore life of the ancient oceans that existed more than 350 million years ago in the Great Lakes region.
Michigan is rich in Great Lakes and natural resources, but imagine if in trade these awesome freshwater lakes were instead saltwater oceans. Not too far from reality, Michigan, actually, once was a shallow saltwater sea – full of ocean life – that occurred hundreds of millions of years ago and long before glaciers carved the Great Lakes as we recognize them today!
A visit to coastal northeast Michigan offers an opportunity to find and explore, firsthand, fossils of these ancient Devonian Seas of the Great Lakes region. Corals and crinoids (sea lilies), sponges and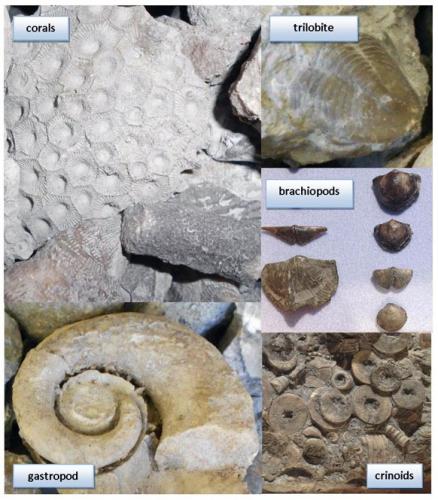 brachiopods (think sea shells), gastropods (snails) and trilobites – even an ancient fish – are all examples of living organisms that once thrived in these shallow ocean seas and now preserved in northeast Michigan rock formations.
From rock quarries to fossilized ocean life and sinkholes to limestone cobble shorelines, this region's unique geology is prized as a local coastal tourism asset and opportunity. Michigan Sea Grant and Michigan State University Extension have supported multiple sustainable coastal tourism research and development efforts with local partners and communities. These often identify opportunities to capitalize on these geological assets to promote sustainable coastal tourism across this region. These geology-based attractions are promoted by the U.S. 23 Huron Shores Heritage Route among a diversity of coastal tourism opportunities offered in the region; and the Besser Museum for Northeast Michigan offers a family Fall Harvest Fossil Fest celebrating how local geology has helped shape local communities and tourism in Northeast Michigan, scheduled this year for Saturday, October 5th from 12pm - 4pm in Alpena.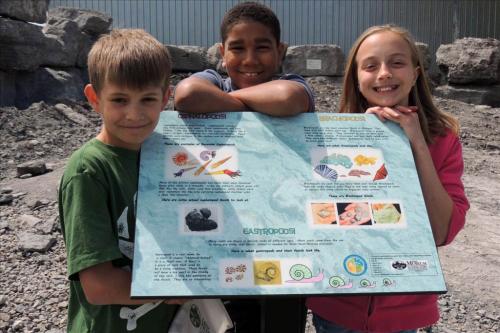 Residents and visitors, alike, can explore the amazing geology of northeast Michigan's coastline by way of rock hounding and fossil hunting throughout the region. Here are a few highlighted stops (and partners) to help get you started:
For more resources and information about Michigan geology and fossils, visit Michigan Department of Environmental Quality's compilation of resources for students and teachers. Visiting coastal northeast Michigan? Plan your trip – visit the U.S. 23 Huron Shores Heritage Route website online: http://www.us23heritageroute.org/