Annual Shiver on the River event on Belle Isle, Detroit, is going virtual!
Learn all there is to love about Belle Isle in this free family friendly webinar.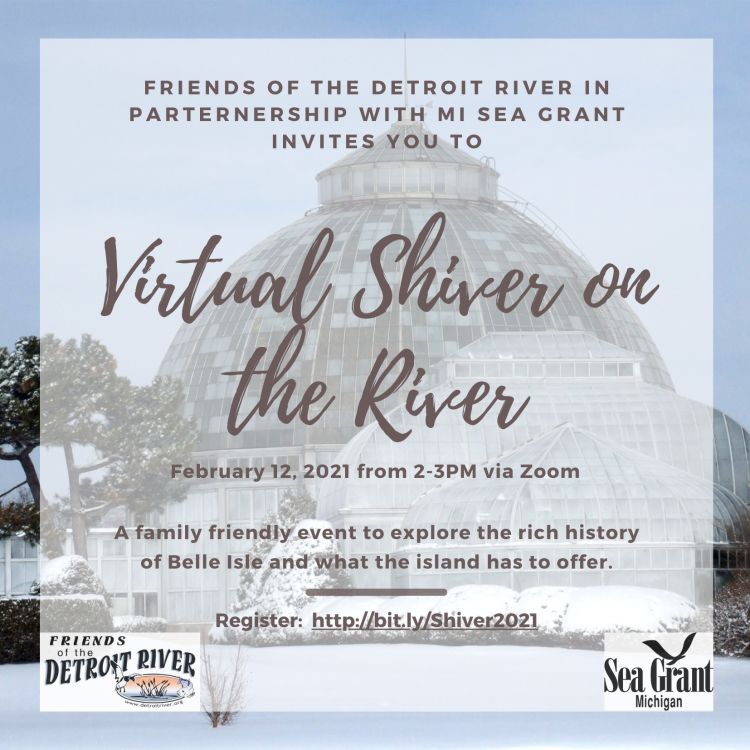 Each year thousands of people have shown their love for Detroit's Belle Isle by attending the wintertime Shiver on the River event. Families and nature lovers take the opportunity to visit different Belle Isle attractions and learn about environmental issues impacting the Detroit River. This year the 2021 Shiver on the River will come direct to you via a virtual event.
Save the date
Mark 2 p.m.-3 p.m. Feb. 12 on your calendar and explore the rich history of Belle Isle while also staying warm in the comfort of your own home! The event is free and open to everyone, just register online to receive information on the tour.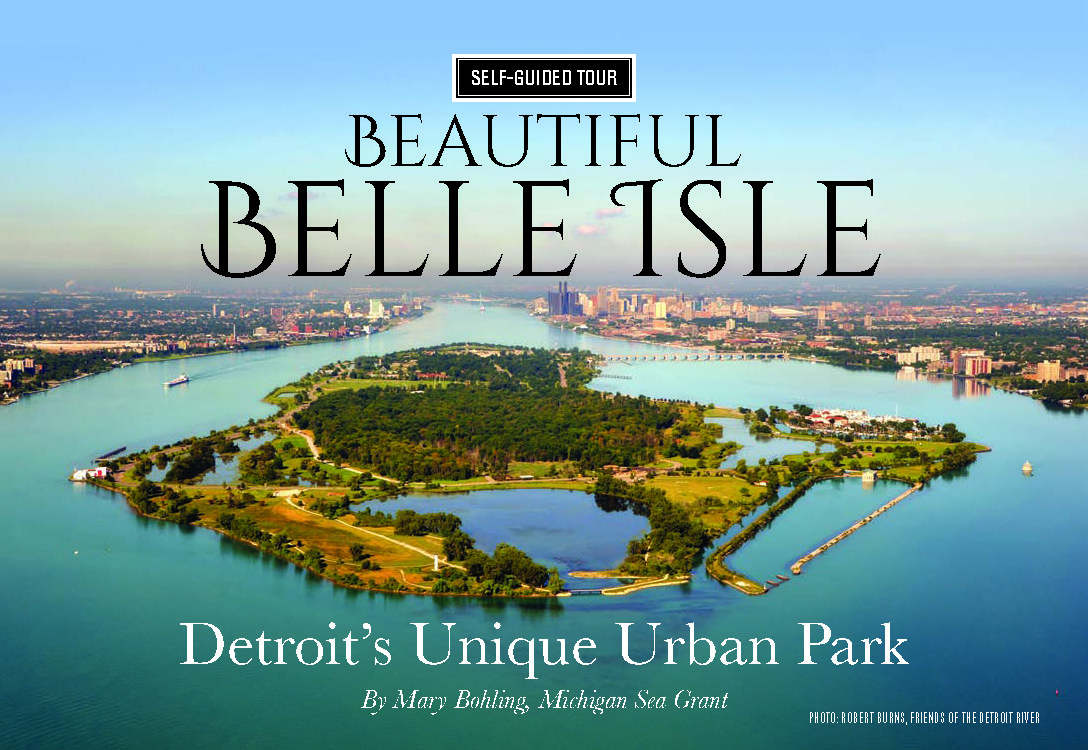 We will take a virtual tour of the aquarium, nature center and other Belle Isle highlights. And local naturalist, Dorothy McLeer, will take us on a nature walk through the Flatwoods Forest
Have you ever wondered who James Scott was and why he has a fountain named after him? Did you know that a well-known Detroit architect designed a lighthouse on the island? Join us for the answers to these and other questions.
Event is free
This free event is hosted by Friends of the Detroit River in partnership with Michigan Sea Grant. And just in time for Valentine's Day, attend the event and you can download Zoom backgrounds of Belle Isle landscapes with the phrase "I Love Beautiful Belle Isle." Don't miss it!
For more information about Shiver on the River, visit www.detroitriver.org.
Michigan Sea Grant helps to foster economic growth and protect Michigan's coastal, Great Lakes resources through education, research and outreach. A collaborative effort of the University of Michigan and Michigan State University and its MSU Extension, Michigan Sea Grant is part of the NOAA-National Sea Grant network of 34 university-based programs.
This article was prepared by Michigan Sea Grant under award NA180AR4170102 from the National Oceanic and Atmospheric Administration, U.S. Department of Commerce through the Regents of the University of Michigan. The statement, findings, conclusions, and recommendations are those of the author(s) and do not necessarily reflect the views of the National Oceanic and Atmospheric Administration, the Department of Commerce, or the Regents of the University of Michigan.