Battle Creek community celebrated good food on Halloween
The third annual Good Food Battle Creek Local Food Conference brought together eaters, farmers, and educators from the Battle Creek region.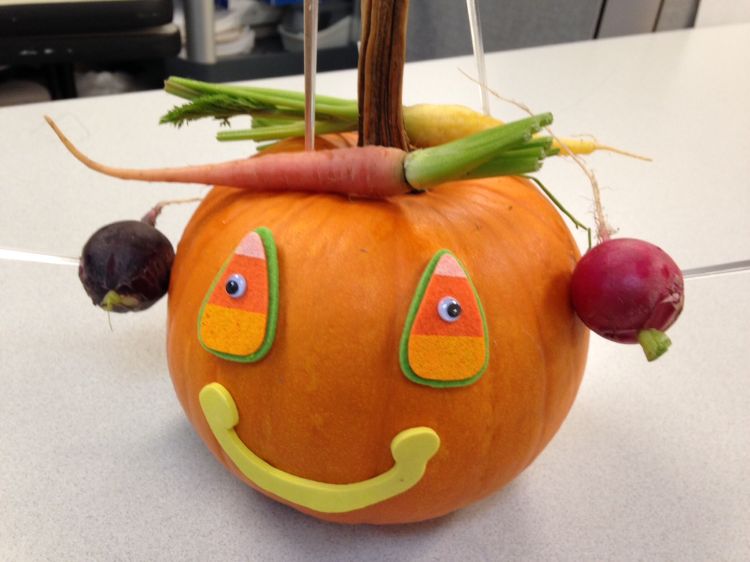 On a day that brings to mind not-so-healthy food choices, the Battle Creek community gathered at the Calhoun Area Career Center to learn about good food. Oct. 31 marked the third annual Good Food Matters, Come to the Table Conference put on by Good Food Battle Creek. This year's theme was "Feeding All Families Equitably," and the conference highlighted food issues that directly affect Battle Creek area residents, including food access, shopping and cooking skills, and youth engagement.
Good Food Battle Creek Coordinator J.R. Reynolds set the tone for the day by highlighting how institutional racism has contributed to wellness, income, and food access inequities in our communities. Reynolds emphasized that addressing equity must be a goal of our food system work in order for all members of the Battle Creek community to thrive.
The keynote speaker was Bryce Fluellen, a native of Battle Creek who now resides in Los Angeles where he is the head chef and owner of Yams Catering and an American Heart Association instructor for the "Kids Cook with Heart" program. Bryce spoke on the ways that food can heal us: physically by eating foods that promote good nutrition and prevent chronic diseases and emotionally by providing a common table to share stories and connect with others.
Participants attended hands-on learning sessions on the topics of cooking cheap and easy meals, food preservation, understanding labels and the different ways that food is grown, and urban foraging. Youth in attendance had their own track of sessions, which included a lesson about food miles from the Fresh Food Fairy and her pedal-powered smoothie machine. In the spirit of Halloween, youth decorated "pollinator pumpkins" while learning how bee's help to make pumpkins and that bats are not spooky, but in fact important pollinators for foods like bananas and mangoes.
Good Food Battle Creek is a group of organizations and individuals that work together under the vision that all residents have access to and are knowledgeable about affordable, fresh and nutritious food and healthy lifestyles. To learn more about Good Food Battle Creek, visit the group's Facebook page or email goodfoodbattlecreek@gmail.com.
Michigan State University Extension's Community Food Systems work team supports local food conferences throughout the state. To learn more about local food events and community food systems news, sign up for the Community Food Systems MSU Extension News Digest.