Bob-lo Island setting makes for a fun summer read
Former MSU extension educator pens third Great Lakes book.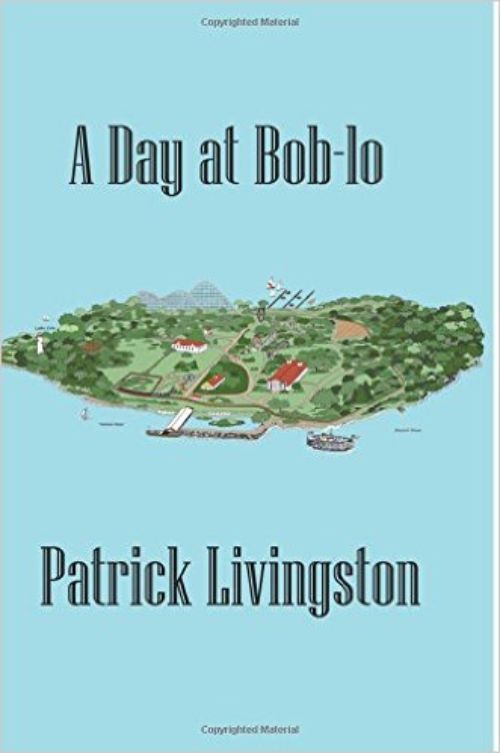 So what do Michigan State University Extension educators do when they retire? Patrick Livingston has kept busy assisting with MSU extension programs and writing about what he knows and loves – the Great Lakes – and he has just completed his third book.
A former Michigan Sea Grant and 4H Youth Agent, Livingston was one of the founders of the Great Lakes Education Program, which has provided classroom and schoolship-based education for more than 85,000 students in Macomb and Wayne counties. He also has developed several themed educational cruises for the popular Summer Discovery Cruises program, which provides opportunities for those of all ages to learn about the lakes by being on the lakes. He remains actively involved in both programs.
His first book, "Eight Steamboats – Sailing Through the Sixties," provides an account of his days working aboard eight different Great Lakes ships – only one of which still survives – during the 1960s when the U.S. merchant fleet faced intense competition from the newer Canadian fleet.
His second book, "Summer Dreams – The Story of Bob-lo," tells the history of this famed island amusement park on the Detroit River. Located twenty miles south of Detroit where the Detroit River meets Lake Erie, Bob-lo Island was the ultimate summer playground for families from Detroit and Windsor for nearly one hundred years. Both books were recognized as Notable Books by the Library of Michigan and are available through Wayne State University Press.
His new book also is his first novel. "A Day at Bob-lo" is set in the mid-1960s and describes a day unlike any other in the amusement park's storied history. The captain and crew of the SS Columbia struggle with apparitions and a seemingly possessed river, the boat bandleader is tipsy, a madman stalks a CKLW disc jockey doing his farewell broadcast from the island, the roller coaster operator is a sociopath and the company mascot – Captain Bob-lo – is morphing into a legend from the supernatural past of Detroit. Those elements, combined with thousands of American and Canadians descending on the island for a day of fun, make for an adventuresome read.
No matter the season, Livingston's three books provide engaging opportunities to learn more about the Great Lakes, and all three are available at Amazon.com.
Michigan Sea Grant helps to foster economic growth and protect Michigan's coastal, Great Lakes resources through education, research and outreach. A collaborative effort of the University of Michigan and Michigan State University, Michigan Sea Grant is part of the NOAA-National Sea Grant network of 33 university-based programs.
---