Building a foundation for school success in young children – Part 1
This is the first of seven articles exploring the skills that help young children be ready for school.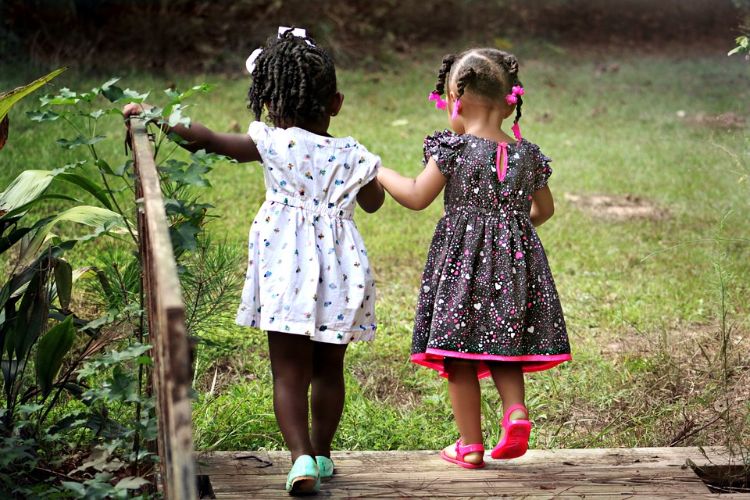 Pam Schiller's book, "Seven Skills for School Success," outlines seven skills that will help parents and early childhood providers build a strong foundation in young children for future success in school. These skills are based on research that shows social and emotional intelligence are critical skills to develop in young children in order to lay the foundation of later success in school and life.
What is social and emotional intelligence? According to Schiller, social intelligence is "the understanding and managing of oneself in group situations" and emotional intelligence is "the understanding and managing of one's feelings and emotions." In other words, social and emotional intelligence is how well young children can recognize and respond to their own feelings and how they interact with others. Children do not learn social and emotional intelligence in the same way they learn how to walk or talk. They learn by interacting with other children and adults in their very first years of life, knowing that their needs are being met and they can trust those they see regularly.
These early interactions help make connections in the brain that lay the foundation for learning skills related to social and emotional intelligence. Connections can be strengthened and formed by having positive interactions with caring adults and learning by experiences. According to Schiller, "social and emotional intelligence is a crucial determinant of a child's readiness to learn." Research has defined seven key elements that help a child be ready to learn that include:
Over a series of articles, these seven elements will be explored more in-depth along with what you can do to help build that element in your young child. For more information about school readiness, check out this Michigan State University Extension article, "Kindergarten readiness: Social and emotional development." For more ideas about activities and articles on child development, academic success, parenting and life skill development, please visit the Michigan State University Extension website.
Other articles in this series: