Center for Great Lakes Literacy Mentor Program brings together a dynamic duo
Michigan educator from Alpena Public Schools shines as a mentor, working alongside a former student who is launching her own science teaching career and a new local watershed investigation with students at Alcona Community Schools.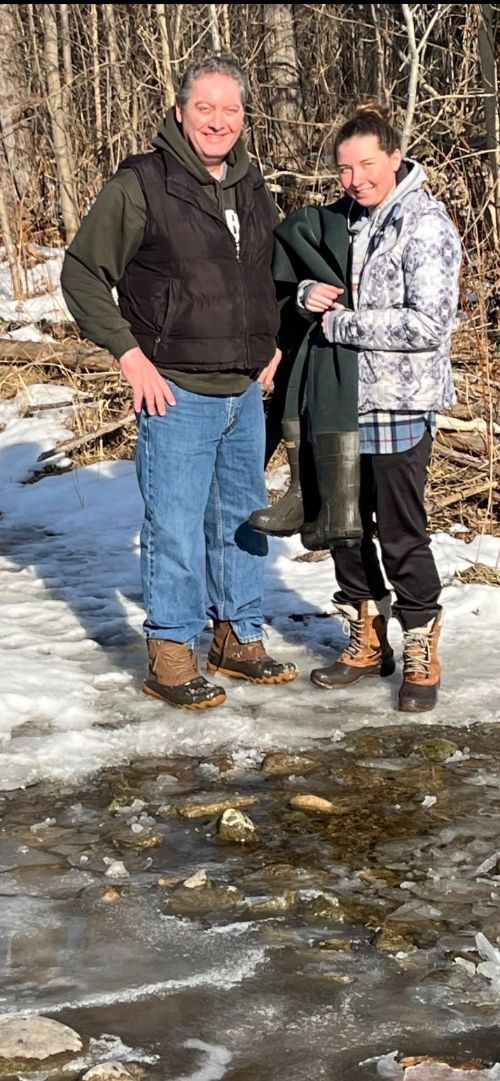 Bob Thomson and Liz Thomson are not only a mentor-mentee team but also a father-daughter team supported by a Michigan Sea Grant and the Center for Great Lakes Literacy mentor program. As a student, Liz Thomson participated in the Thunder Bay Watershed Project taught by Bob Thomson at Alpena Public Schools. She monitored water quality, tracked invasive species, studied marine debris, contributed to native fish restoration projects, and engineered various underwater ROVs (remotely operated vehicles) deployed by student teams in support of these water conservation projects.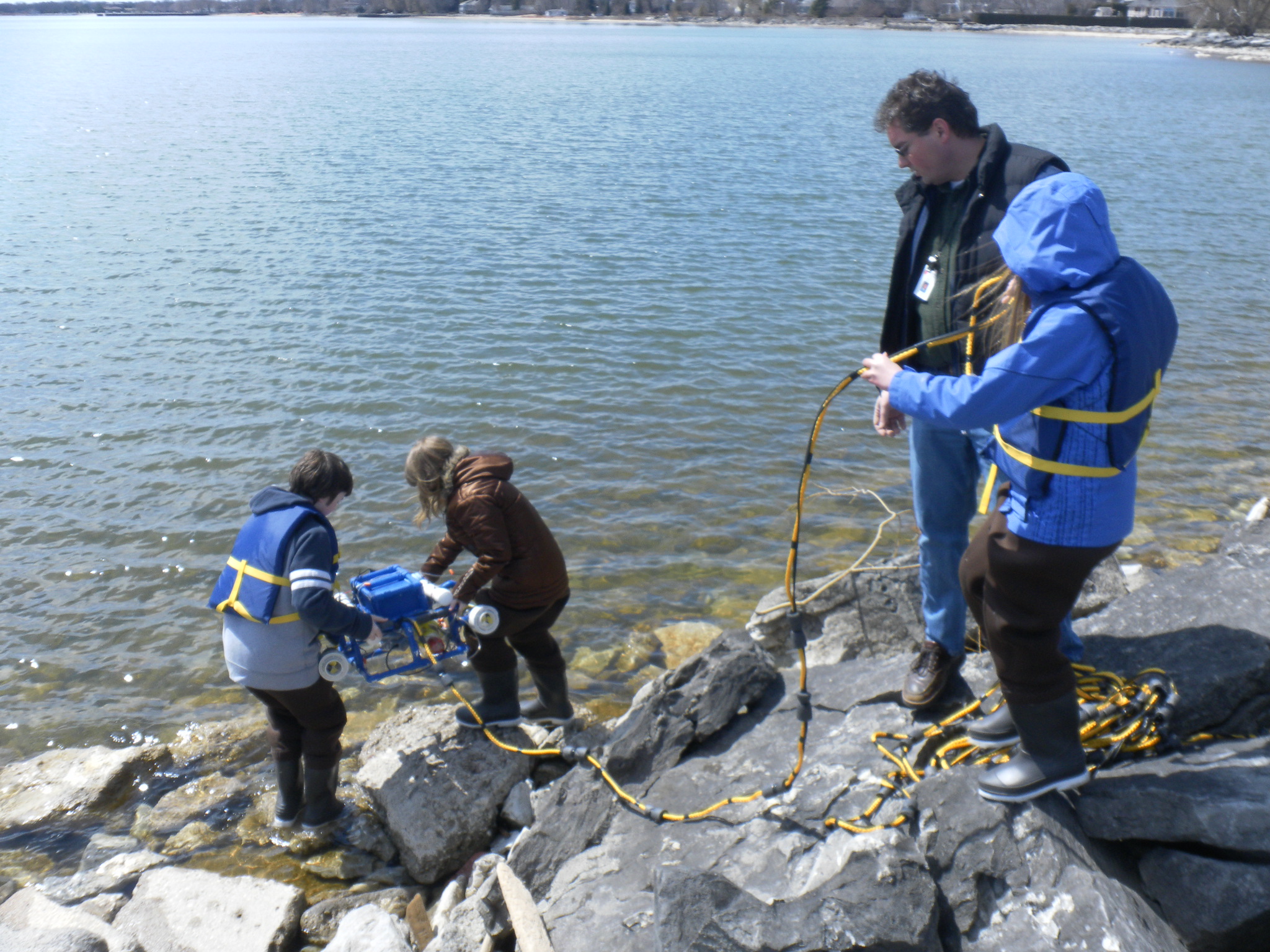 Her inspired passion for water studies and teaching led Liz to Michigan State University for college studies, and soon back to northeast Michigan and Alcona Community Schools. In her first year of teaching, Liz is already facilitating wetland and water study opportunities for her 120 Alcona seventh- and eighth-grade students. Students have already gotten their feet wet working alongside community conservation partners during their local Badger Lake water studies and conservation stewardship projects. These same students anticipate heading back into their community this spring for wetland and coastal habitat studies at Negwegon State Park. The educational and stewardship structures and supports for these projects are modeled and supported by Bob Thomson, serving as her mentor teacher.
An excellent mentor
Bob's experience teaching science offers Liz a great framework for her Alcona science program aspirations. He has long been connected with the Center for Great Lakes Literacy (CGLL) network, both supported by and serving as a teacher leader among the network. His students partner regularly with Michigan State University Extension and Michigan Sea Grant through their Thunder Bay Watershed Project – where students engage in a variety of watershed science and studies. He also provides leadership for the local Northeast Michigan Great Lakes Stewardship Initiative (GLSI), a place-based education network also supported by Michigan Sea Grant and CGLL. In 2017, Bob was recognized as the Science Educator of the Year by the Michigan Science Teachers Association.
Place-based education in action
This dynamic Thomson-Thomson mentor-mentee team has resulted in engaging students from Liz's school district who are now leading water science and stewardship projects in an additional Lake Huron watershed. These students exemplify what Great Lakes literacy learning and place-based education practices look like when put into action. Liz's students are leaving a legacy in their community stewardship studies for future students to build upon – and as a first year teacher, Liz is gaining support from her mentor teacher and community partners in establishing an enriching and engaging middle school science program at Alcona Community Schools.
This mentor project was supported by Michigan Sea Grant through the regional Center for Great Lakes Literacy, a Sea Grant-led network that engages in collective learning to cultivate a robust and active community promoting Great Lakes literacy among formal and informal educators and students. CGLL and the mentor program receive funding support from the Great Lakes Restoration Initiative. It is also supported through the local Northeast Michigan Great Lakes Stewardship Initiative, with collaborating partners Alcona Conservation District, Lost Lake Woods Club, Michigan Dept. of Natural Resources Parks Division, Friends of Negwegon State Park, among others.
Michigan Sea Grant helps to foster economic growth and protect Michigan's coastal, Great Lakes resources through education, research and outreach. A collaborative effort of the University of Michigan and Michigan State University and its MSU Extension, Michigan Sea Grant is part of the NOAA-National Sea Grant network of 34 university-based programs.
This article was prepared by Michigan Sea Grant under award NA180AR4170102 from the National Oceanic and Atmospheric Administration, U.S. Department of Commerce through the Regents of the University of Michigan. The statement, findings, conclusions, and recommendations are those of the author(s) and do not necessarily reflect the views of the National Oceanic and Atmospheric Administration, the Department of Commerce, or the Regents of the University of Michigan.