China's chance to reinvent itself environmentally
Add Summary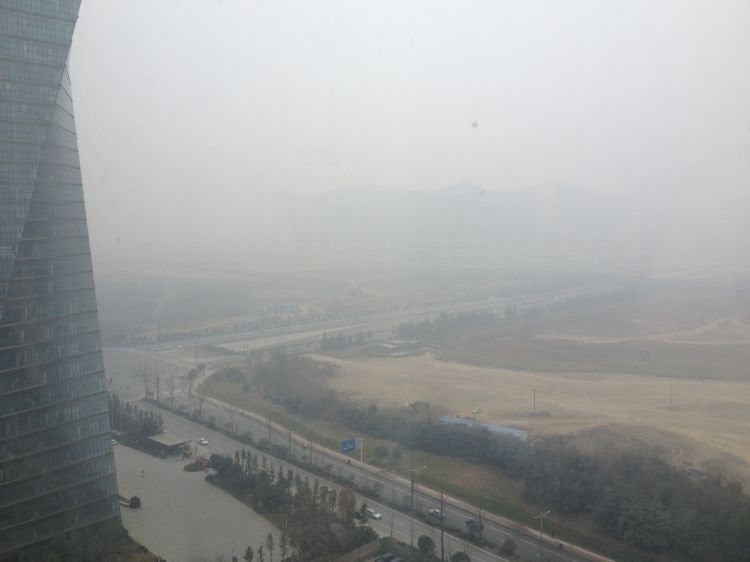 China's 34-year-old Environmental Protection Law (EPL) was created when it made sense for legislators in a developing country to trade environmental well being for a boost to the gross domestic product (GDP).
Today, as China wrestles with pollution that is leaving its citizens gasping for clean air, worried about water quality and concerned for the safety of the food grown there, scientists including a Michigan State University (MSU) sustainability expert offer guidelines for revising the EPL to protect both humans and nature.
"Revising China's Environmental Law" is published in Friday's Science Magazine.
"The context of China's environment has changed dramatically," said Jianguo "Jack" Liu, Rachel Carson Chair in Sustainability, director of MSU's Center for Systems Integration and Sustainability and an author. "Since the ELP was written, China's GDP has risen to the world's number two spot and cities have grown drastically, but numerous rivers have dried up and air pollution has become a widespread problem.
"The time is right to reconsider the ELP to harmonize the relationship between humans and nature. It is important to treat China as a coupled human and natural system. If people use too much of nature, nature fights back and people suffer."
For example, severe pollution has slashed an average of five and half years from life expectancy in northern China, as toxic air has led to higher rates of stroke, heart disease and cancer.
The article outlines the challenges China's highest legislative body, the National People's Congress, faces in creating sweeping revisions to the EPL. Liu said the original version was created for a less developed, less urbanized country with fewer environmental problems. Back then, China's natural resources were relatively more abundant than today.
Much has changed and Liu points out that just as economic hardships spawned social unrest, now health-crushing pollution infuriates the masses. Air pollution levels in some major Chinese cities made international headlines this winter, for example, spurring demands for change from a population increasingly concerned about threats to their health, not just their wallets.
Yet the EPL as is offers few protections. More robust standards, monitoring and enforcement are needed to both protect the environment and enable citizens to be both informed and empowered, the authors suggest.
While movements to revise the EPL have leaned toward stepping lightly with change, the authors contend that boldness is imperative and China's new leaders present an opportunity for change.
"The current law is not effective" Liu said. "Revising the Environmental Protection Law is a chance to address the complex human-nature relationships and revolutionize China's environmental protection."
In addition to Liu, the article was authored by Guizhen He and Yonglong Lu of the Chinese Academy of Sciences, and Lei Zhang and Arthur P.J. Moi of Wageningen University in the Netherlands and Renmin University of China.
This work was funded by the National Natural Science Foundation of China, International Science & Technology Cooperation Program of China, the Netherlands Royal Academy of Arts and Sciences and the Chinese Academy of Sciences, Ministry of Education of China, the National Science Foundation, and AgBioResearch of Michigan State University.