Citizen science in schools affords place-based education opportunities for students
Adopting beaches, tagging migrating monarch butterflies, and mapping habitats for endangered species are a just few of the hands-on ways in which teachers and students can get involved as citizen scientists.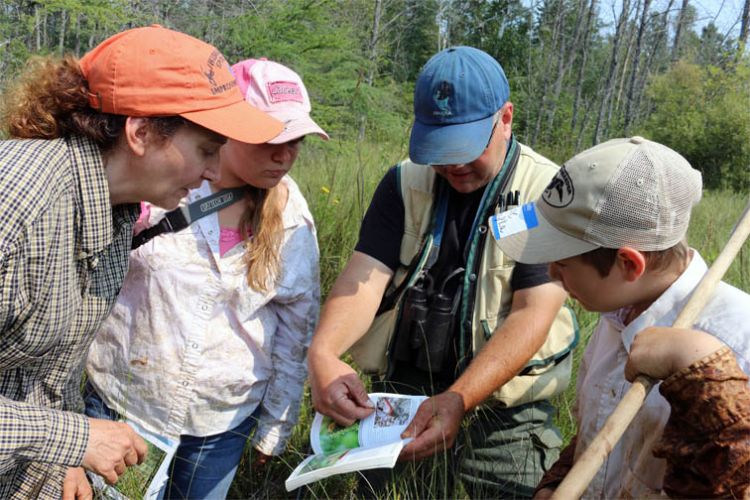 As a new school year gets underway, teachers may be looking for opportunities get students outside this fall. A number of Great Lakes and natural resources citizen science partners and programs offer fun, engaging and scholarly opportunities for students to contribute to their community while exploring the local environment.
A variety of people engage in citizen science by learning, collecting information or data, and contributing to Great Lakes research and studies. Working with scientists in this way, citizens add value to the work of scientists working to monitor habitats, track populations, and address questions about our environment. Connecting schools, teachers, and students in citizen science activities offers a value well beyond science and data collection.
Citizen science can also serve as a place-based education experience where students, through their learning, can contribute toward meaningful environmental stewardship service that makes a difference. It exposes students to relevant conservation issues and career opportunities; and in their civic engagement experience, students can serve as local leaders in this 'watch dog' role for in their communities. Most importantly, students can have fun and enjoy an outdoor experience while accomplishing their school learning goals.
The following citizen science opportunities are just a few examples that are open to student involvement. These opportunities have proven attractive to teachers for both their ease in getting started and the learning experiences they offer for students:
Citizen science offers a fun and meaningful way in which students, through their learning, connect with their community and environment. Part 2 of this series will explore the opportunities (and pitfalls to be avoided) in advancing place-based education programming through citizen science involvement.