Fisheries-focused meetings and workshops on tap in the Great Lakes Bay Region – attend online or in person
Webinar and in-person meeting will address fishing regulation changes and more.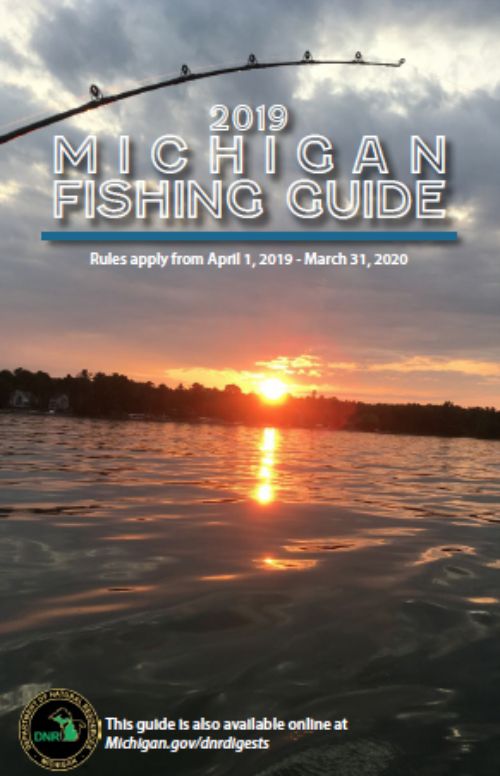 Are you interested in local and statewide fisheries management activities in Saginaw Bay and want to discuss them with Michigan Department of Natural Resources (MDNR), Fisheries Division staff? Then check out these upcoming opportunities to chat with fisheries experts!
Fishing rules and regulations are updated annually based on information collected in the previous year. The 2019 Michigan Fishing Guide is available here, and the rules apply from April 1, 2019-March 31, 2020. MDNR's Fisheries Division has hosted "Conversations & Coffee" for the past several years to give the public an opportunity to meet with managers and biologists, to discuss local issues and management activities, and to get specific questions answered.
Online meeting
On April 9, 2019, from 2 p.m.-3 p.m., Michigan State University Extension and Michigan Sea Grant, and the MDNR are hosting a DIGITAL Conversations & Coffee meeting. In a webinar-format, attendees can ask questions related to fishing regulations and the state's fisheries directly to the MDNR. MDNR staff will also share 2019-2020 information about local and statewide regulation changes impacting anglers ranging from Tawas City to Lexington. Attendees can register for this digital meeting by visiting http://bit.ly/SBConversationsandCoffee.
"This is a great opportunity to get input from Michigan anglers on new and proposed fishing regulations," said Randy Claramunt, MDNR Fisheries Division's Lake Huron Basin Coordinator.
The webinar will be recorded, and all registrants will receive a link to the recording. However, attending the live webinar is encouraged to have questions answered directly by experts. Interested individuals can submit questions in advance by contacting Elyse Walter (waltere@michigan.gov or 517-284-5839). For accessibility needs, please contact Meaghan Gass (gassmeag@msu.edu or 989-895-4026, ext. 5).
In-person meeting
Beyond the digital meeting, MDNR is also hosting an in-person Conversations & Coffee meeting from 6 p.m. to 8 p.m. April 9, 2019, at Bay City State Park's Visitor Center. Refreshments will be provided at the meeting. More information about this meeting and additional Conversations & Coffee opportunities around the state can be found online.
Fisheries workshops
In addition to the Conversations & Coffee meeting, Michigan Sea Grant and Michigan State University Extension, in partnership with the Department of Natural Resources Fisheries Division, USGS Great Lakes Science Center, and local fishery organizations will be hosting four evening regional workshops across Lake Huron's coastline. On April 16, 2019, from 6 p.m. to 9 p.m., there will be a Lake Huron Regional Fisheries Workshop hosted in Bay City. This workshop takes place at the Canteen Hall (Bay County Fairgrounds, 800 Livingston St. Bay City, MI 48708).
Workshops will include information and status updates on topics such as fish populations and angler catch data, forage or prey fish surveys, offshore fisheries and native Lake Trout, status of Saginaw Bay Yellow Perch and Walleye, as well as updates on fisheries management activities, citizen science opportunities for anglers, and a variety of other Lake Huron topics of local interest.
Michigan Sea Grant helps to foster economic growth and protect Michigan's coastal, Great Lakes resources through education, research and outreach. A collaborative effort of the University of Michigan and Michigan State University and its MSU Extension, Michigan Sea Grant is part of the NOAA-National Sea Grant network of 33 university-based programs.
This article was prepared by Michigan Sea Grant under award NA14OAR4170070 from the National Oceanic and Atmospheric Administration, U.S. Department of Commerce through the Regents of the University of Michigan. The statements, findings, conclusions, and recommendations are those of the author(s) and do not necessarily reflect the views of the National Oceanic and Atmospheric Administration, the Department of Commerce, or the Regents of the University of Michigan.