Considerations for meat processors cutting venison to prevent the spread of Chronic Wasting Disease
Protocol for meat processors to follow when cutting and further processing venison this hunting season.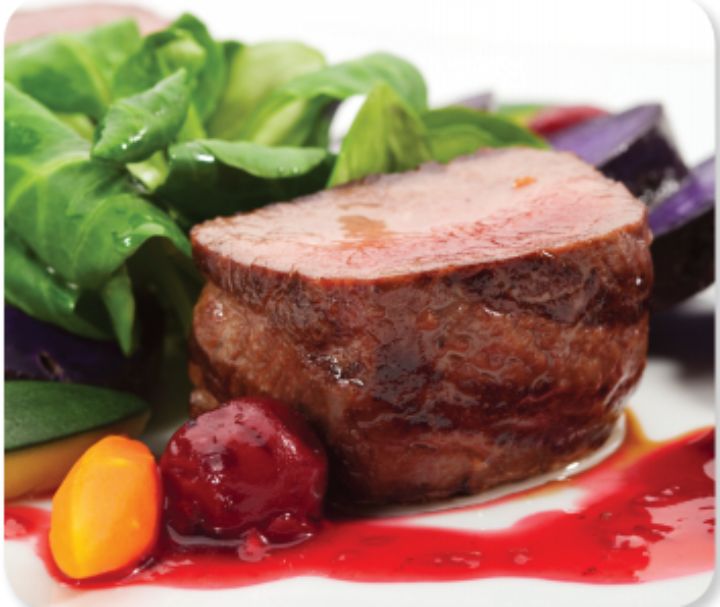 Although current research has found no direct link from Chronic wasting disease (CWD) to variant Creutzfeldt-Jakob disease (vCJD), the Centers for Disease Control and Prevention recommend not consuming venison from infected deer. Michigan State University Extension highly recommends that venison from a positively infected CWD deer not be consumed. Chronic wasting disease is a neurological disease that affects cervid animals such as deer, elk or moose. There is additional information on CWD, including from the State of Michigan. This brief background is meant to emphasize that CWD is a serious emerging disease in Michigan and meat processors can take steps to prevent the spread of it.
The Wisconsin Department of Natural Resources (DNR) has several recommendations for reducing the spread of CWD. When accepting and handling deer, especially from the Michigan CWD Core Area (Ionia, Kent, Mecosta, Montcalm, and Newaygo counties) and Management Zone, wear rubber or latex gloves. The Michigan CWD Management Zone includes the five counties in the Core Area plus an additional eight counties (Calhoun, Clinton, Eaton, Gratiot, Hillsdale, Ingham, Ionia, Isabella, Jackson, Kent, Mecosta, Montcalm, and Newaygo counties). Change the gloves between deer carcasses. After deer test negative for CWD, processing can begin on those carcasses or whole muscle cuts that have been segregated.
It is important to use single-use, non-porous trash bags to line barrels and double line them for waste from CWD suspect animals. Before cleaning processing areas, remove and dispose of solids such as meat and bone pieces. This will avoid spreading potentially contaminated material through drains and wastewater into the environment.
Infected prions are not killed through traditional processing steps such as heating. They are only killed through 1,800 degree Fahrenheit incineration. Best practices for cleaning and sanitizing known at this time include:
Regularly clean and sanitize personal protective equipment (boots, gloves, clothing, etc.).
Keep equipment, including knives, moist between use (exposure) and cleaning/decontamination.
Use 50 percent bleach, 50 percent water sanitizing solution and soak processing equipment and surfaces for at least 1 hour.
Rinse all equipment and surfaces with hot, potable water after soaking in bleach solution.
Consider using separate knives and equipment when possible for wild game processing and regular meat and poultry processing activities. Always clean and sanitize equipment and processing surfaces between processing of wild game and meat or poultry products. A receiving protocol article is available to help stop the spread of CWD.
A printer-friendly protocol of steps to take for cutting and processing deer from Michigan State University Extension is available online. Share this information with your employees.
Did you find this article useful?
---