Considerations for meat processors cutting venison to prevent the spread of chronic wasting disease
Protocol for meat processors to follow when cutting and further processing venison this hunting season.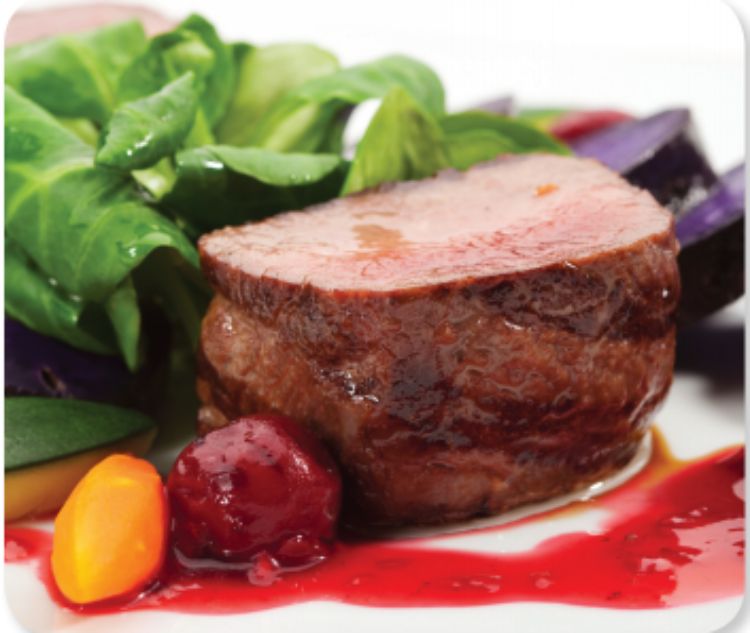 Chronic wasting disease (CWD) is a disorder of the neurological system that affects cervids. Cervids are animals that are members of the deer family, such as deer, elk, and moose. CWD is caused by a prion, or misfolded protein, which are mostly found in the brain. Cervids that contract CWD may take months or even years before they show symptoms of having the disease. Symptoms can include extreme weight loss, lack of coordination, drooping head and/or ears, excessive drooling, excessive drinking, and excessive urination. CWD is always fatal to infected cervids.
Chronic wasting disease is not known to affect humans, although the Centers for Disease Control and Prevention (CDC) and the World Health Organization (WHO) both recommend not eating infected meat from an infected cervid.
Michigan State University (MSU) Extension has several best practice recommendations for meat processors to help reduce the spread of CWD when accepting and handling deer, especially from known CWD zones. The Michigan CWD Management Zone includes the five counties in the Core Area (Kent, Ionia, Mecosta, Montcalm, and Newaygo), plus an additional 14 counties (Barry, Calhoun, Clinton, Eaton, Gratiot, Hillsdale, Ingham, Isabella, Jackson, Lenawee, Midland, Muskegon, Ottawa and Shiawassee counties). Although not included in CWD management zones, cases of CWD have been confirmed in deer from the south Isabella/Gratiot County and southern Jackson County areas.
MSU Extension recommends the following best practices when processing venison:
Wear rubber or latex gloves
Change gloves between deer carcasses.
Isolate and do not cut or process the carcass or meat products that have been tested for CWD until negative results are obtained. Process carcasses individually and avoid mixing meat from multiple carcasses into ground meat products if venison is from a zone where CWD has been found and keep it whole muscle.
Do not cut through brain, spinal cord, lymph nodes or spleen.
Use single-use, non-porous trash bags to line barrels and double line them for waste from CWD suspect animals. Before cleaning processing areas, remove and dispose of solids such as meat and bone pieces. This will avoid spreading potentially contaminated material through drains and wastewater into the environment.
Remove and dispose of solids (including meat and bone pieces) before wet cleaning the processing area to avoid sending infectious material through drains.
Infected prions are not killed through traditional processing steps such as heating. They are only killed through incineration at temperatures of 1,800 degrees Fahrenheit. Best practices for cleaning and sanitizing known at this time include:

Regularly clean and sanitize personal protective equipment (boots, gloves, clothing, etc.).
Keep equipment, including knives, moist between use (exposure) and cleaning/decontamination.
Use 50 percent bleach, 50 percent water sanitizing solution and soak processing equipment and surfaces for at least 1 hour.
Rinse all equipment and surfaces with hot, potable water after soaking in bleach solution.
Consider using separate knives and equipment, when possible, for wild game processing and regular meat and poultry processing activities. Always clean and sanitize equipment and processing surfaces between processing of wild game and meat or poultry products. A receiving protocol article is available to help stop the spread of CWD.
Printer-friendly Meat Processor Deer/Venison Intake Recommendations and Meat Processor Deer/Venison Processing Recommendation resources are available online from Michigan State University Extension. Share this information with your employees.