Construction and design collaboration plays key role in Packaging building remodel
When it came time to renovate the Packaging building, the Christman Company and TMP Architecture team took cooperation to the next level.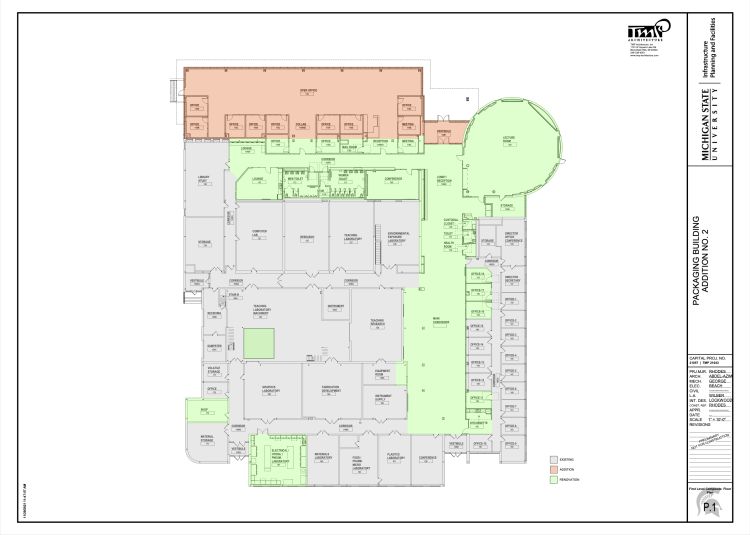 The MSU School of Packaging (SoP) is renowned for its tradition of collaboration and teamwork, so when it came time to renovate the Packaging building, it made sense that The Christman Company and TMP Architecture took a cue from their client. This dynamic team took cooperation to the next level with both team members and stakeholders to deliver a first-class result.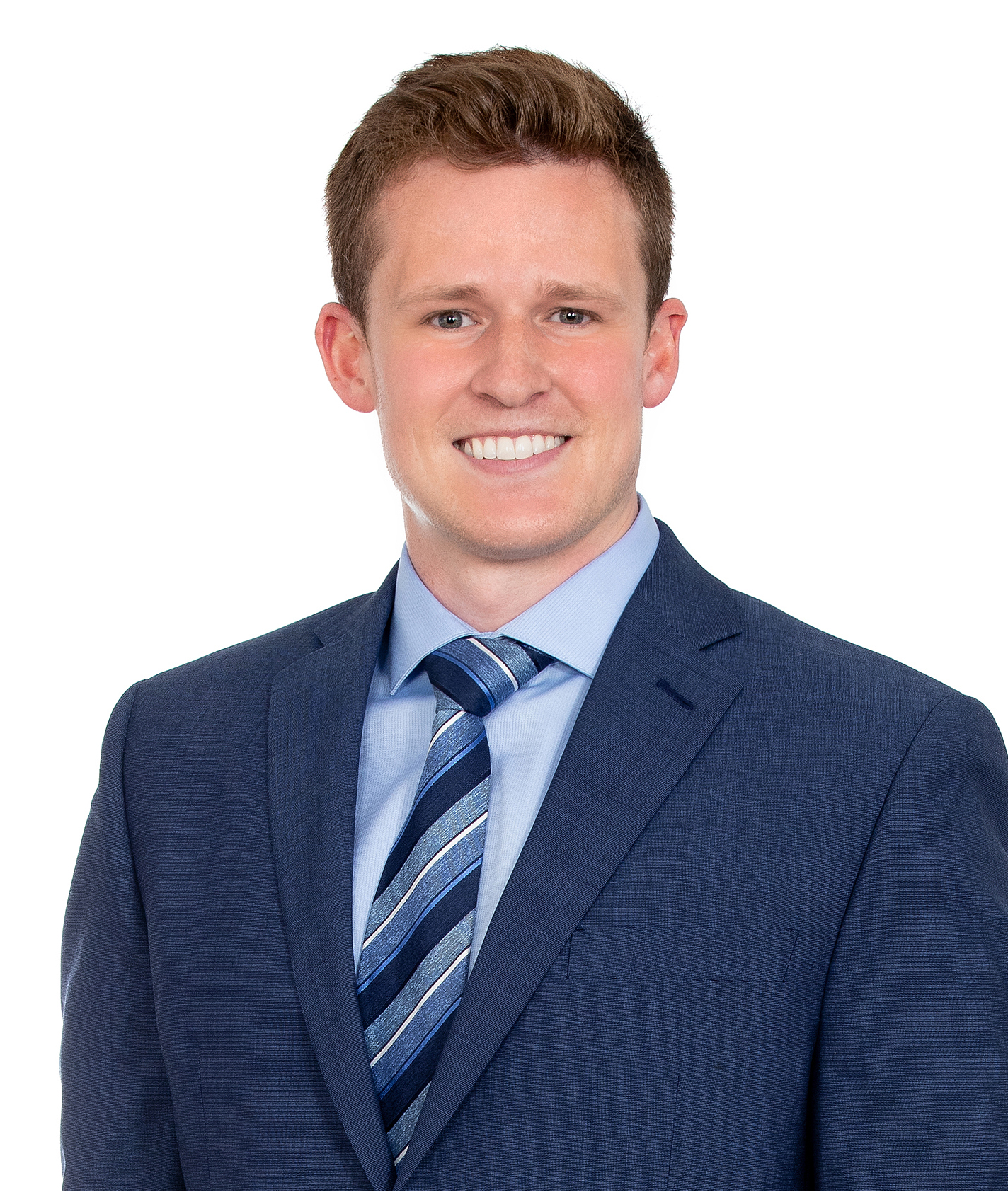 "Kudos to MSU leadership for realizing that a traditional process wouldn't work for the timeframe they had in mind," said Dan Hocker, senior project manager for the Christman Company. "They decided to get creative and go with what's called a design build approach."
The design/build approach brings teams of construction and design firms to the bidding process. In this case, Christman chose TMP Architecture for design because of their recent partnership on the MSU School of Music renovation. They also knew that TMP had done a study of the Packaging building about 5 years before SoP Director Matt Daum was brought on board. This gave the Christman/TMP team the confidence to propose an accelerated construction schedule that couldn't be matched by any other bidders.
"When we interviewed, Matt didn't want to change a lot of the recommendations from the study and the thoughts that he had about changes, everybody else agreed with," explained Derek Dinkeloo, TMP Architecture vice president.
After the Christman/TMP team was chosen in August 2021, a schedule of weekly meetings was arranged. They identified different elements of the project and each meeting tackled one of those elements in depth. The planning team included representatives from MSU, TMP and Christman:
SoP representatives: Daum and Aaron Walworth, SoP laboratory manager.
TMP: Dinkeloo and additional engineers and architects.
Christman: Hocker, Dan Hamilton, assistant project manager, and Nick Zemcik, superintendent.
MSU Infrastructure, Planning and Facilities (IPF): Tony Rhodes, Planning, Design and Construction project manager and other stakeholders as needed from the IPF group.
"We had everybody involved in almost every meeting at the beginning, which is sort of unusual for the process, but we could sit in these meetings and make decisions together fairly quickly," Dinkeloo said.
In redesigning the building, TMP was asked to give it a new modern feel, bring in more natural light and make spaces for students, faculty and corporate partners to collaborate. They also incorporated accessibility, sustainability and durability.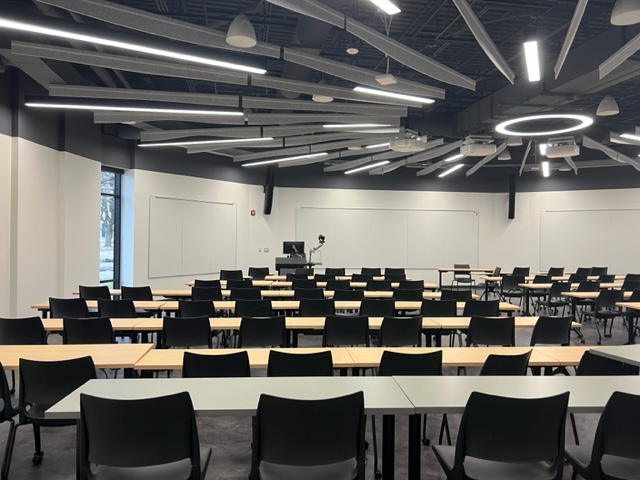 One great example of this is the redesigned lecture hall. Accessible features include windows for daylight, flexible seating for up to 110 and acoustic treatments so that people of all abilities can get the most out of classroom activities. To meet the sustainability goal, they chose building materials like carpets, flooring and acoustical baffles made from recycled materials. All the new mechanical units were chosen for high efficiency and the LED lights used throughout use less energy than the standard fluorescent lights. The building materials were picked to stand up to heavy use.
As Dinkeloo says, "We want this to be a 30-, 40-, even 50-year project. The materials will last and keep things out of the landfill."
When the planning and programming phases were completed in December 2021, Hamilton and Zemcik set up shop in the building for the construction phase. They worked closely with Rhodes and the IPF team to make sure the plans were put in place correctly and met MSU building standards.
Hocker noted that, "Nick and Dan were uniquely equipped to be able to do a project like this because Nick has a lot of management skills for being on the field side and Dan has a lot of knowledge of the field, so they were able to really support each other."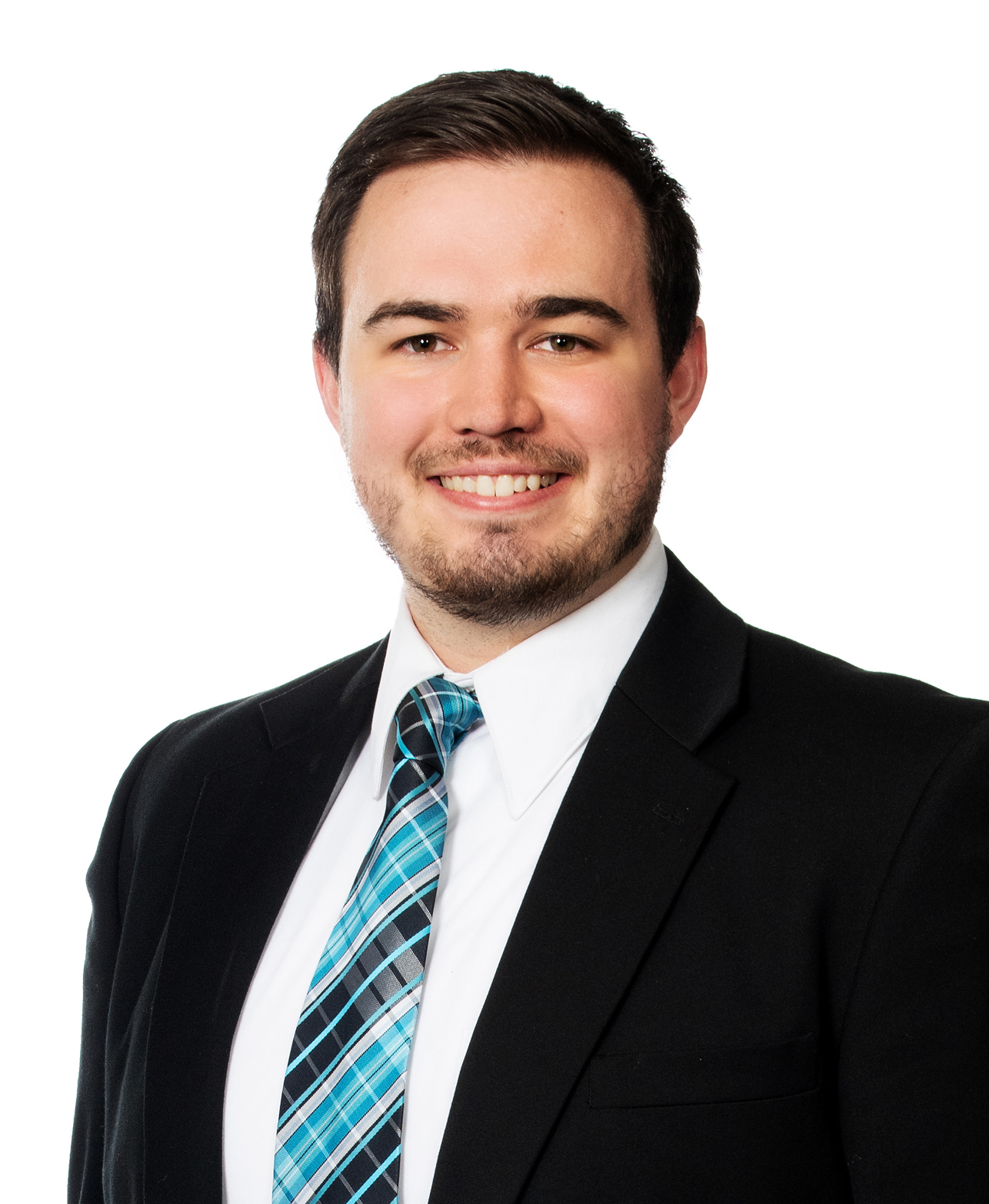 "Michigan State is such a unique client because they want to build 50- to 100-year buildings, so they have their standards," Hamilton said. "Even the sub-contractors are very selective about who they put on MSU projects because there's these standards and everyone knows we've got to meet them."
Being involved early in the process had its own rewards. The team did some investigations into the structural beams for the North facing addition to see how they were going to tie together. They included the structural engineer and the architects from TMP in those meetings. That allowed them to design the structure to marry together in a way that wasn't going to be problematic or cause delays later.
Asbestos can be hard on a budget when dealing with older buildings. For this project, the team purchased demolition and abatement together, so the same contractor could take care of both. That saved countless hours of waiting for a new crew to show up to handle the abatement when asbestos was found.
"We also set aside money strategically," Hamilton added. "Knowing there's probably going to be some mechanical, electrical or plumbing issues that we didn't expect."
Overall, the project moved at a rapid pace thanks to all the coordination between partners. Construction started in February 2022 and the first spaces became available to students in January 2023. The official opening of the space will take place in April 2023.
Dinkeloo thinks the feel of the space says it all. "The new spaces, I think, make a statement, and really were successful in sort of meeting what the school desired for this addition."
For Hamilton, the enthusiasm for this project was a defining factor. "There's just this different level of investment and excitement and a lot of that comes through in the project."
Looking back, Hocker said, "What makes this project stand out in my mind from others is the in-depth collaborative process. Across the whole team, everyone was marching towards the same goal and that's how we were able to achieve what some thought was impossible."