Dairy Spotlight: Paola Bacigalupo Sanguesa
Paola Bacigaupo Sanguesa: MSU Extension dairy educator focusing on dairy milk quality and dairy management.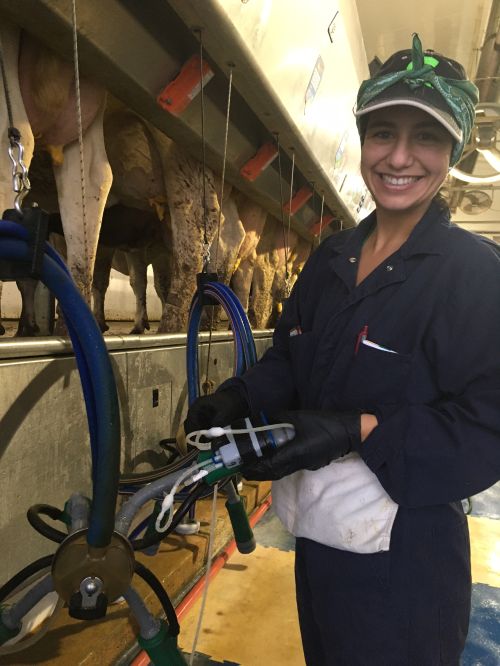 I am from a small town in the central region of Chile, where agriculture is the main economic activity. Although I grew up surrounded by all types of farms, my interest in dairy started later in my life.
I chose veterinary medicine as my career, with no clear idea of where I would go and what I would end up doing after graduation. But after my first 2 years of vet school, I knew my future was with dairy cattle. After I got my DVM, I did a year-long internship at a Colorado dairy. I then went back to Chile only to return to Colorado, now to pursue a master's degree at Colorado State University focused on epidemiology of dairy cows.
Until that point, I enjoyed working with anything calf- and calving-related and avoided parlors and udders at any cost. That quickly changed after I learned about and got involved with the work of Dr. Erskine and his team on milking efficiency; now nine out of 10 of my farm visits are milking-related. This new-to-me line of work led me back to school to get a PhD, where I am focused on the long-term impact of delayed milk let down, also known as bimodal milking, on milk production.
I am writing this as I celebrate my fifth anniversary of moving to Michigan as a dairy educator with Michigan State University Extension, and all I can say is that it was one of the best decisions I've made.