Diversify your invasive species prevention volunteer group
Diversifying your organization's volunteer force can increase cultural sensitivity.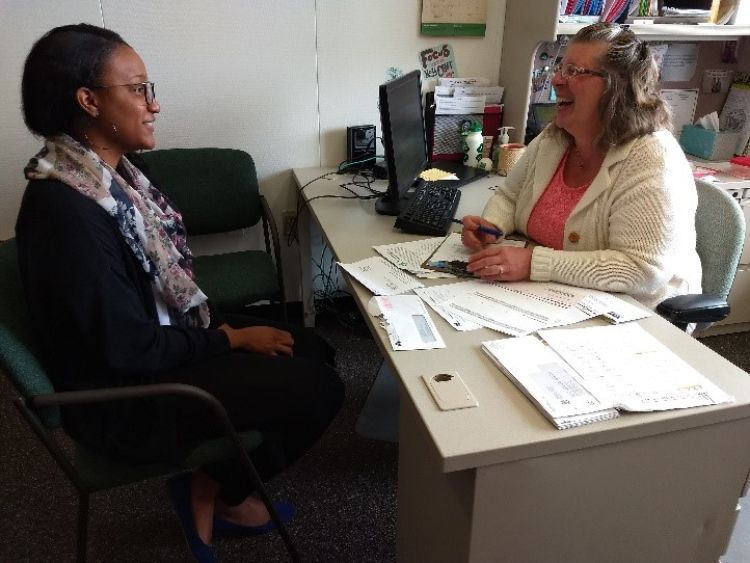 Recruiting a diverse group of volunteers for your Michigan Clean Boats, Clean Waters (MICBCW) program broadens the range of opinions and ideas available to your program. MICBCW uses volunteers during boat launch events to inspect boats and teach boaters how to prevent the spread of aquatic invasive species. Clean boats help stop the spread of AIS in Michigan's inland lakes and streams.
The inclusion of the varied wisdom from other cultures and circumstances helps your volunteers have a better understanding of those groups and increase the capability of relating to them. A diverse group of volunteers also increases cultural sensitivity within the organization creating an increased level of mutual respect and acceptance. Different ethnic and racial groups will have a higher likelihood of responding to your message when shared from people of similar heritage.
Some steps to take that increases volunteer inclusiveness through:
Explaining how your organization's goals are in keeping with the interests and beliefs of that potential volunteer's background and beliefs
Highlighting the activities from volunteers in different cultural groups in the media, newsletters, websites, and social media
Making your organization and message more accessible to people where English is their second language
Creating a comfortable place for potential volunteers to visit before committing, is your location fully handicap accessible?
Allowing and encouraging families to volunteer together.
Recruiting a diverse staff
Keep in mind that potential volunteers from diverse groups have different needs and worldviews. This can create some roadblocks to recruiting. Socioeconomic status where childcare or travel expenses are concerns can be a deterrent for potential volunteers. Ensuring that your screening practices are not viewed as a reason for exclusion is important to racial groups. Provide additional explanations if your activities seem strange to ethnic groups and should be offered during initial screening process. It does not hurt to repeat that again during the orientation training too.
Whether your organization relies on volunteers to support events or special projects, or depends on them for fully functioning operation, it is important that you recruit them much the same as would paid staff members. Treat your volunteers with appreciation equating their value and your reputation will build and volunteers will want to be a part of the community you offer.
For more information about the Michigan Clean Boats, Clean Waters contact Beth Clawson, MSU Extension Educator. Natural Resources educators are working across Michigan to provide water quality educational programming and assistance. You can contact an educator through MSU Extension's "Find an Expert" search tool using the keywords "Natural Resources Water Quality."